FIFA
FIFA 22: Base or Mid Icon Player Pick Apparently Leaked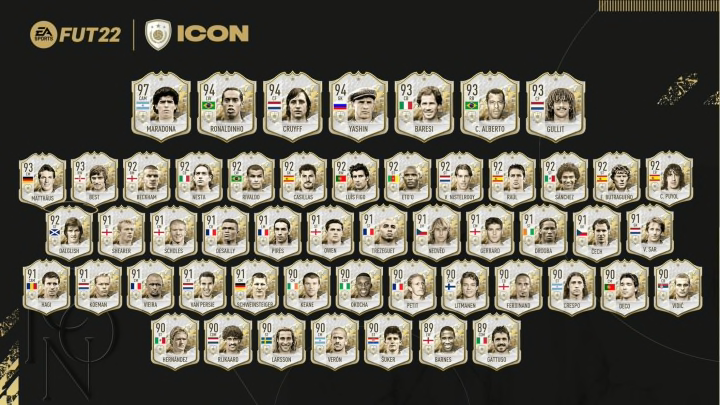 As Primes arrive in Packs, EA SPORTS is apparently bringing a base/ mid-icon player pick into FIFA 22. / Photo Courtesy of EA SPORTS
FIFA Ultimate Team leakers have been very active in this year's FIFA 22 leaks and rumors, and many have been correct. According to leaker TrustyFutTrader and Arcade_Fut, the latest piece of content leaked to be added to FUT soon is a new player pick SBC, featuring Base and Mid icons.
The leak suggests that the newest player pick SBC added to FUT will be one of three Base or Mid Icons, with the choice of one added to your squad. Multiple player picks have already been featured in FIFA 22, but they all featured only one of a set of rare gold players, including special cards but not Icons. Now, according to the leak, we will finally get a player pick that includes your choice of Icons.
Players who saved their Icon Swaps tokens can already get this player pick pack by exchanging 14 tokens in the Icon Swaps SBC section. If you've already used your Icon Swaps though and wanted to try this pack out, this player pick would give you the chance, and during TOTY, you should be packing plenty of fodder to throw into the SBC.
According to TrustyFutTrader and Arcade_Fut, we should be getting this SBC on Sunday, Jan. 16, so stay tuned to FIFA 22 to see if the leaks are true.