FIFA
FIFA 22: Best of TOTW Added to Packs Ahead of Black Friday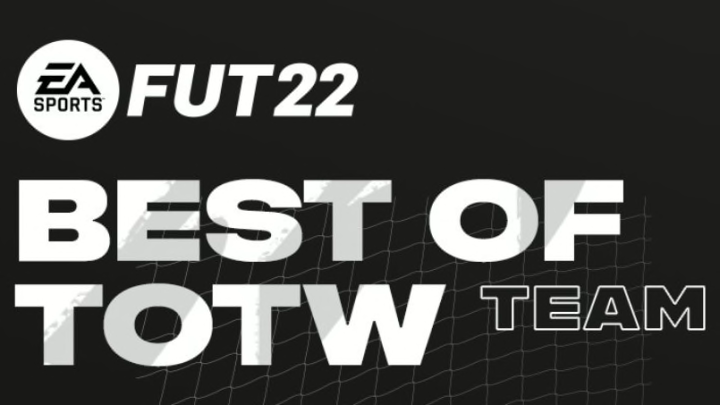 The best-of TOTW is available now in FUT 22 / Photo Courtesy of EA SPORTS
Black Friday is this Friday, Nov. 26, and FIFA 22 has already kicked off the festivities by adding the best of TOTW into packs. You can pack these special TOTW players from previous TOTW squads in packs for a limited time.
Here's who you can pack from the Pre-Black Friday Best-Of TOTW in FIFA 22 Ultimate team.
Best of TOTW FIFA 22: Who's Available?
Manchester City v Paris Saint-Germain: Group A - UEFA Champions League / Robbie Jay Barratt - AMA/GettyImages
Along with the regular TOTW 10 released yesterday, the following players are available in packs through Saturday, November 27 at 1 PM ET:
Mbappe: ST, PSG- 92 Rated
Salah: RW, Liverpool- 91 Rated
Son: LM, Tottenham- 90 Rated
Suárez: ST, Atletico Madrid- 89 Rated
Goretzka: CM, Bayern Munich- 88 Rated
Foden: LW, Manchester City- 86 Rated
Jesús Navas: RB, Sevilla- 86 Rated
Roberto Firmino: CF, Liverpool- 86 Rated
Hernández: LWB, AC Milan- 86 Rated
Vinícius Jr.: LW, Real Madrid- 85 Rated
Upamecano: CB, Bayern Munich- 84 Rated
Some of the best players in the game have returned to packs, with some very "meta" players available to get. With the TOTW upgrade pack available in SBCs as well, you have an additional chance to try and get one before Saturday.
There is a great mix of "meta" attackers and defenders in the Best-of TOTW, and according to EA SPORTS, this is team one of the Best-Of TOTW. We will get a second team of TOTW best-of at 1 PM ET on Saturday, with even more players being brought back to packs.
Log in today to join in on the pre-Black Friday festivities on FIFA 22 Ultimate team.