FIFA
FIFA 22 Black Friday: What to Expect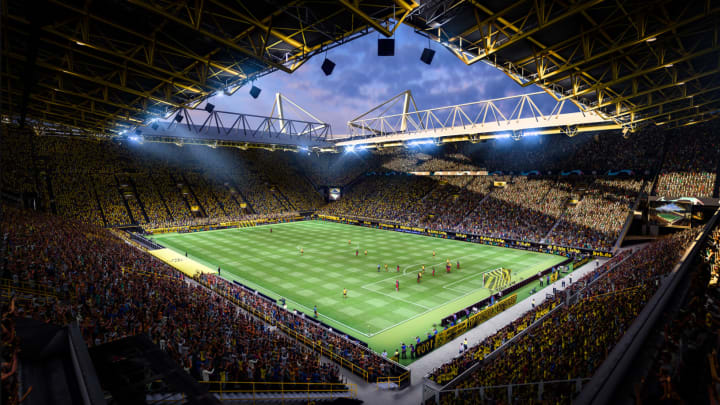 FIFA 22's Black Friday starts on November 26. / Credit to EA
EA Sports is expected to release plenty of content on Black Friday in FIFA 22. The company yearly release a variety of promotions and sales for their players as part of the Black Friday Festivities.
Here's what we can expect from Black Friday in FIFA 22.
FIFA 22 Black Friday: What to Expect
Two for One/Discounted Packs
Packs and FIFA Points are where EA makes the big bucks off of players every year, and usually for Black Friday, the community gets cheaper-for-value packs, or even buy-one-get-one free packs. These come in a variety of pack choices, from Prime Gold Players packs to Ultimate Packs, and buying these will usually bolster your club with great cards and coins at half the price.
EA has yet to mention anything about a promo circled around Black Friday, but likely we may see some of the best TOTW players available in these packs too, from Neymar to Vinicius Jr.
Valued SBCs
SBCs are released by EA on an almost daily basis in FUT, and for Black Friday, we can expect many more, at less expensive costs. Pack rewards, new players, and player picks will definitely be around when FIFA 22 starts Black Friday.
The card players should be looking out for the most, unless it comes out sooner, should be a Flashback Dani Alves, celebrating his return to Barcelona and eventually to FIFA after many years away.
Twitch Drops
These have recently grown popular over the last few years for FUT fans who watch FUT content creators on Twitch, and while it's not a guarantee, we may see some streamers and FUT ambassadors have access to drops for their viewers during Black Friday, EA has dropped Icon packs, Rare Players packs, and more in FIFA 22 drops on Twitch, and it's possible that they come back for Black Friday.
When is Black Friday in FIFA 22?
Black Friday is expected to start in FIFA 22 on Nov. 26.