FIFA 22 Campaign Bag Player Pick: How to Complete the SBC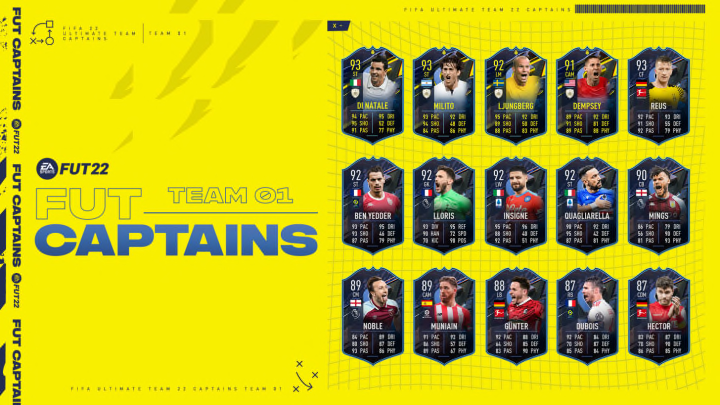 FUT Captains is now live in FIFA 22 Ultimate Team / Photo Courtesy of EA Sports
EA Sports has released a new Campaign Bag player pick SBC in FIFA 22. The SBC features a pick of two random players from the FUT Future Stars Team 1 and 2, FUT Birthday Team 1 and 2, and the first team of FUT Captains.
There are plenty of great players available in this Campaign Bag SBC. Here's how to complete the new SBC in FIFA 22.
FIFA 22 Campaign Bag Player Pick: How to Complete the SBC
The Campaign Bag Player Pick SBC requires one SBC squad with the following requirements to complete:
TOTW Players: Min. 1
Team Rating: Min. 85
Team Chemistry: Min. 45
Players available in the Campaign Bag Player Pick include Future Stars Pedri and Ryan Gravenberch, FUT Birthday Toni Kroos and Lucas Paqueta, and the new FUT Captains Reus and Ben Yedder. Unfortunately, it doesn't appear that FUT Hero Captains are included in the Player Pick. However, there are still plenty of excellent choices to secure in the pack, and it is repeatable two times.
The Campaign Bag Player Pick SBC is available until April 16. It will be available during the FUT Captains Team 2 release, however will not include FUT Captains Team 2 players or FUT Hero Captains Team 2 players.