FIFA 22 Community TOTS Release Date Revealed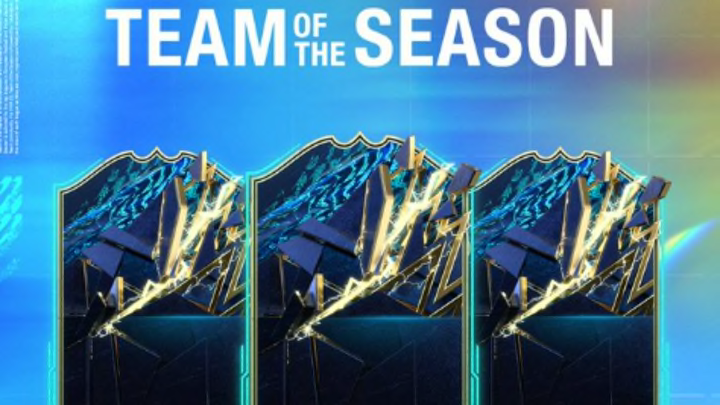 Photo courtesy of EA Sports
The release dates for FIFA 22's Team of the Season have finally been revealed. TOTS will be released on a weekly basis, with the top leagues TOTS being released each friday, as well as other leagues from around the world as well.
The first TOTS we will see released in FUT is the Community TOTS vote. Here's the release date for the Community TOTS in FIFA 22.
FIFA 22 Community TOTS Release Date
According to multiple creators and leakers, the Community Team of the Season is expected to go live in FUT on Friday, April 29. The community TOTS is determined by the fan's vote on the EA Sports official website, which is live now.
Each of the players nominated have a maximum of one performance-based Special Item in the FUT 22 season as of April 6th. There are 100 nominees ranging from attackers, midfielders, defenders and goalkeepers, however, only 11 will make the community TOTS starting lineup, with reserves holding a place as well.
There isn't an exact date for the voting's close, however, you can vote now for the Community TOTS at the EA Sports FIFA offficial website.