FIFA
FIFA 22: FUT Captains Promo and FUT Heroes Leaked for Friday, Apr. 8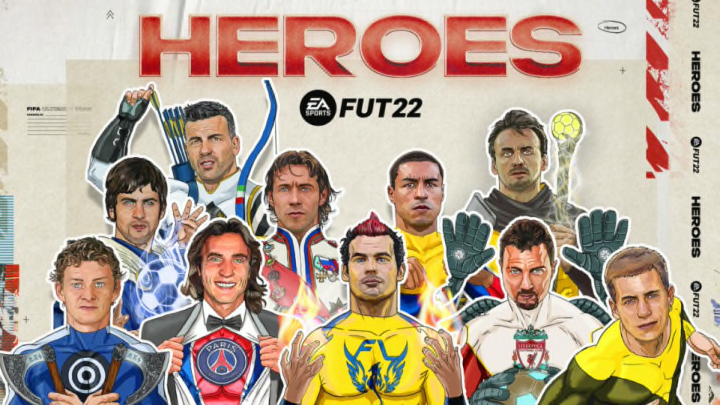 FUT Heroes / Photo Courtesy of EA Sports
A new promo has been leaked to arrive this Friday, Apr. 8, that will see the first of two new "FUT Captains" teams arriving to FIFA 22. The promo was leaked by FutSheriff on Monday, Apr. 4.
FUT Captains looks to be a promo based around some of the best captains of the biggest clubs in Europe, and a few players are already rumored to be included in the promo. Cards for Sergio Busquets of Barcelona and Hugo Lloris of Tottenham have already been leaked, but have not been confirmed.
It's unknown if these cards will be live items in-game, but according to the leak by FutSheriff, this will likely be a two week promo, with team 1 arriving in packs this Friday, and team 2 replacing team 1 in packs next Friday, Apr. 15.
In addition to the FUT Captains, Sheriff also shared that the promo will feature FUT Heroes. Whether that means new heroes or the long-awaited FUT Hero Moments cards is still unkown, but we assume that it will be upgrades to the currently available FUT Hero cards.
Looking ahead, this may be the last promo before Team of the Season arrives in FIFA 22. The promo celebrating the best performing players of this season usually arrives at the end of April, so this new FUT Captains promo may bridge the gap between the FUT Showdown series and TOTS. As more cards and news leak for the upcoming promo, we will update you on what's to come from FUT Captains.