FIFA
FIFA 22 FUT Champions Upgrade Packs Released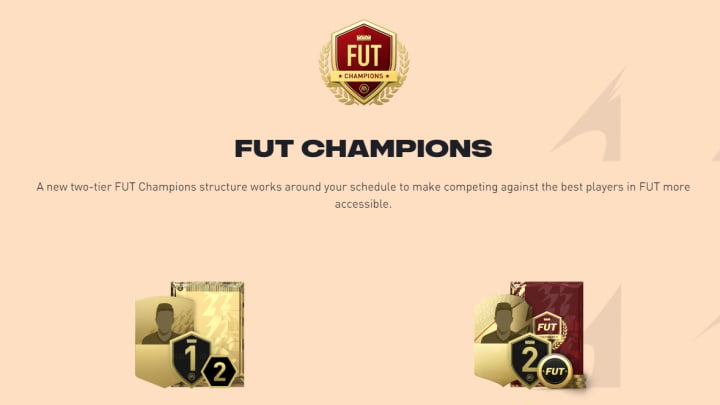 Photo by EA Sports
EA Sports have released FUT Champions upgrade packs into FIFA 22 and fans of the game are excited to see what they get.
FUT Champions upgrade packs allow you to exchange your earned FUT Champions players for a single pack that gives you back FUT Champions players.
FIFA 22 FUT Champions Upgrade Packs Released
With FUT Champions upgrade packs in the game, many players will be rushing to the SBC section to build their packs and see if they can get lucky.
FUT Champions Upgrade Pack SBC
FUT Champions Players: Exactly 5
Number of players in the Squad: 5
REWARD: One 83-86 FUT Champions Player
FUT Champions Premium Upgrade Pack SBC
FUT Champions Players: Exactly 11
Team Overall Rating: Min. 81
Team Chemistry: Min. 20
Number of Players in the Squad: 11
REWARD: 1 of 3 FUT Champions players 86+ OVR Player Pick Pack
Both SBC's have their risks but the FUT Champions Premium Upgrade Pack SBC seems to be the one with the most excitement as the possibilities for a great pack pull are much larger. Some pack pulls that can happen in that SBC include Messi, Neymar, Mbappe, Salah, and much more.
For more FIFA 22 news, check out our recent article about whether or not Messi is Confirmed to be in TOTY after winning Ballon d'Or.