FIFA
FIFA 22 FUT Freeze Leak Apparently Reveals Full Squad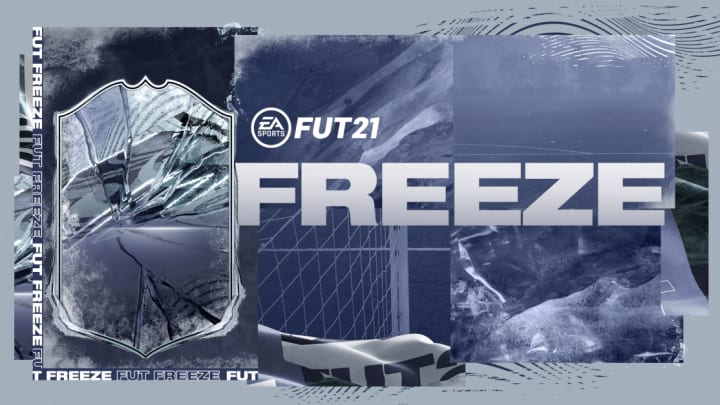 Photo by EA Sports
An apparent FIFA 22 FUT Freeze leak has potentially revealed the entire promotional squad ahead of one of the biggest events on the Ultimate Team calendar.
FUT Freeze replaced FUTMAS in FIFA 21 as the annual winter-themed promotion. Also, the promotion borrowed a previous theme from events like FUT Birthday and Shapeshifters by giving players new positions to evolve squad building. It was one of the most popular events last game cycle introducing items like a striker Allan Saint-Maximin, left back Adama Traore and many more.
Rampant leaks on social media have apparently revealed not only the promotional squad, but also even a Squad Building Challenge item.
FIFA 22 FUT Freeze Leak Apparently Reveals Full Squad
Among multiple tweets discussing leaks and potential items, the tweet from ImADuckQuackk apparently details the promotional team in packs:
Alexis Claude Maurice - OGC Nice
Angel Correa - Atletico Madrid
Joe Gomez - Liverpool
Gabriel Jesus - Manchester City
Jules Kounde - Sevilla
Kevin Mbabu - VfL Wolfsburg
Roberto Pereyra - Udinese
Marcus Rashford - Manchester United
Nico Schulz - Borussia Dortmund
Adama Traore - Wolverhampton Wanderers
Federico Valverde - Real Madrid
Also, according to another leak from WeaverImBMW4er on Twitter, Christian Pulisic will be an SBC during the promotion.
Of course, despite players being announced, exact items remain unknown. Community members can speculate on what positions and upgrades those players might receive. Rashford, for example, as a base left midfielder might be given a central item.
It's expected FUT Freeze starts this Friday, Dec. 10. It's unknown how long this promotion will go and if it will include any additional features. Last year's Freeze event featured a third Road to the Final team for UEFA competitions. This year, since there's no RTTF items in packs, perhaps EA Sports introduces it for the first time during Freeze. Or, it comes in between this and Team of the Year or Headliners.