FIFA 22 FUT Hero Player Pick Apparently Leaked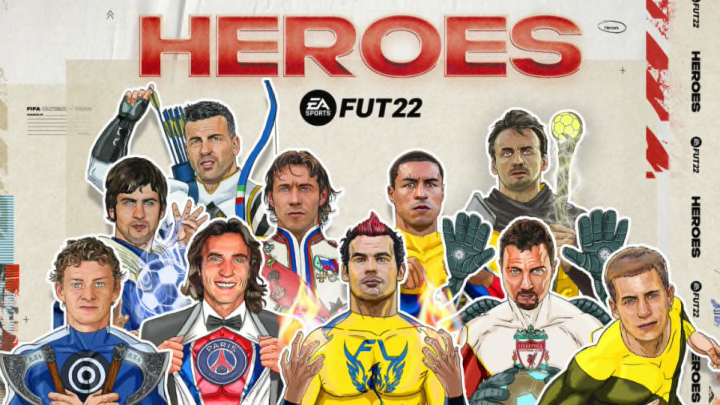 A FUT Hero Player Pick SBC has been leaked to arrive in FUT / Photo Courtesy of EA Sports
Plenty of new content has been leaked for FIFA 22 over the past week, including new Flashback cards, Icon SBCs, and now a FUT Hero Player pick.
FIFA 22 FUT Hero Player Pick Apparently Leaked
According to leaker FUTSheriff on Twitter, a FUT Hero Player pick upgrade SBC is "coming soon," and "most likely to be repeatable." FUTSheriff also revealed that the player pick would be one of three Hero players, unlike the past FUT Hero Upgrade.
At this stage in FIFA 22, there aren't many FUT Heroes being used in players' teams: mostly just Ivan Córdoba, Antonio Di Natalie, Abedi Pele and David Ginola feature in teams. Therefore, this player pick will likely need to be very well priced in order to intrigue players into completing the SBC.
The cheapest available FUT Hero is Clint Dempsey at discard price, and the most expensive is Ginola at just under one million coins. It's hard to say that this SBC would be worth it just before TOTY arrives in FUT, but we'll have to wait until the leak is confirmed true or not by EA releasing it sometime in the coming week.