FIFA
FIFA 22 Future Stars Leak Reveals Return of Token Swaps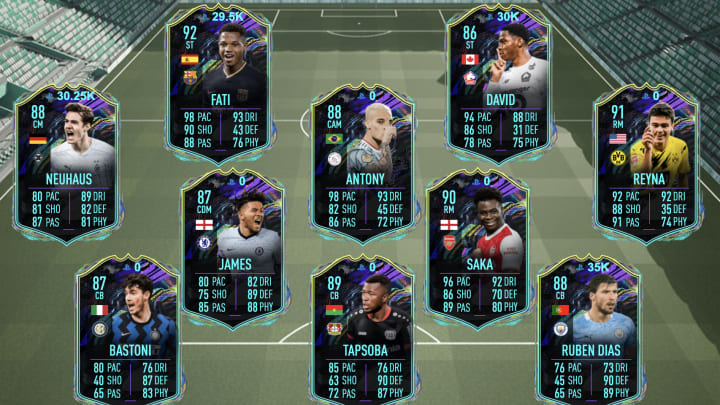 FUT Future Stars FIFA 21 / Photo Courtesy of FUTBIN
The next promotion after FIFA 22's TOTY is rumored and leaked to be the annual FUT Future Stars promotion, where EA Sports showcases the top young talents in the world with boosted special cards in-game. According to leakers, the promotion is set to start on Friday, Feb. 4 at 1 p.m. ET.
FIFA 22 Future Stars Leak Reveals Return of Token Swaps
According to one leaker, however, one new addition will change how Future Stars operate this year. FIFA 22 leaker FUTSheriff leaked the start date of the Future Stars promotion, as well as there being two teams in the promo. Additionally, there will also apparently be a swaps token system incorporated into the promo for the first time.
EA usually keeps the swap token system for Icon Swaps, however this FIFA, they have already added the system to another promotion, the Winter Wildcards back in December. Winter Wildcards was very popular around the FUT Community, especially with the added Wildcard Swaps tokens. Special Future Stars cards and packs exclusive to the swaps token SBCs would add an additional piece of variety to the already popular yearly promo in FIFA 22.
We'll have to wait until Next Friday to see if the leaks are true, but if they are, the momentum in FUT won't stop right after TOTY this year.