FIFA
FIFA 22 Future Stars Release Date Apparently Leaked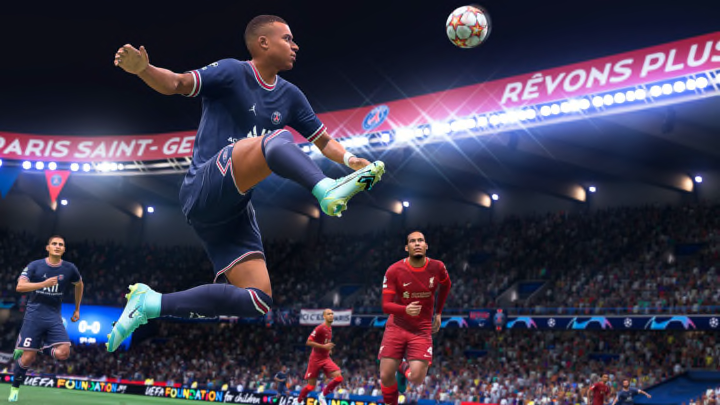 FIFA 22 / Credit to EA
The Team of the Year is set to leave Ultimate Team next week, and according to leakers, the next FIFA 22 promotion after TOTY will be FUT Future Stars. Its official release date has apparently been leaked already, as well as how many players we'll receive in the promotion.
FIFA 22 Future Stars Release Date Apparently Leaked
According to leaker FUTSheriff on Twitter, we should be getting the first team of FUT Future Stars on Friday, Feb. 4. EA Sports has announced that the TOTY cards and Honorable Mentions will exit packs next Friday, Feb. 4 at 1 p.m. ET, which signals the end of this years TOTY promotion. Therefore, the scheduled conclusion of TOTY does line up with FUTSheriff's leaked start date for Future Stars.
Additionally, this leak also lines up with last year's promotion schedule. After last year's TOTY promo, FUT Future Stars began, so it's likely EA will follow the same pattern and feature the best rising stars in the world right after the promotion celebrating the current best stars in the world.
In addition to the start date, FUTSheriff also leaked that there will be two teams in the Future Stars, and there may also be a token swaps system similar to the Winter Wildcards promotion and Icon Swaps. Future Stars is usually a big promotion for EA in FIFA, and if the leaks are true, this may make the promo even bigger.