FIFA 22 Future Stars: Will There be Two Teams and a Mini-Release?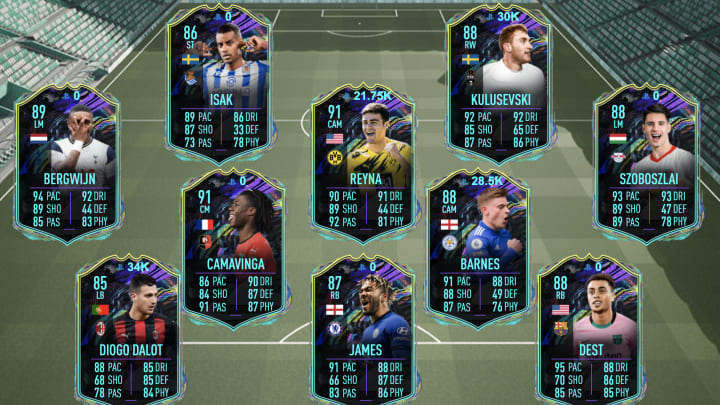 FIFA 21 Future Stars / Photo Courtesy of FUTBIN
According to rumors and leaks, the next promotion set to arrive after Team of the Year in FIFA 22 is the annual FUT Future Stars. During Future Stars, EA highlights some of the best young talents from across the world with special upgraded cars that predict their potential.
In previous years, the FUT Future Stars promo has featured two teams over a two-week span after TOTY concludes. Will that trend continue this year? FUT leakers suggest it will.
FIFA 22 Future Stars: Will There be Two Teams and a Mini-Release?
According to leaker FUTSheriff on Twitter, FUT Future Stars will be a "two team promo." FUTSheriff also added that the promo should begin as soon as TOTY concludes on Feb. 4 at 1 p.m. ET. This means that the Future Stars promo should run from Feb. 4 to Feb. 18.
In addition to the start date, FUTSheriff also leaked that the promotion will also feature a Token Swap system, similar to the Icon Swaps and Winter Wildcards promotion. You will likely be able to collect FUT Future Stars tokens each day during that two weak span.
We'll have to wait until EA Sports reveals news of the next promo after TOTY concludes next week to find out if the leaks are true.