FIFA 22 Headliners Release Date Confirmed for Dec. 31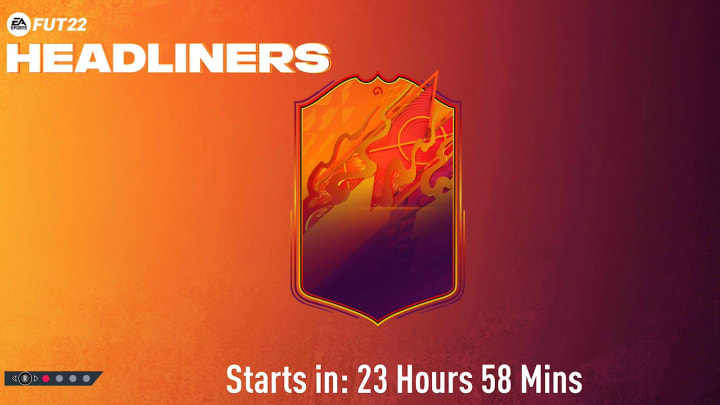 Photo by EA Sports
FIFA 22 Headliners release date was confirmed by EA Sports in the FIFA Ultimate Team loading screen for a Dec. 31 release date.
Headliners has long be rumored to be the next FIFA Ultimate Team promotion following rampant leaks on social media and the appearance of two card types in FUT. EA Sports added both the base Headliners card and the Headliners Streak item to the database during the Winter Wildcards promotion. Headliners Streak is expected to operate similarly to how it did in the past with items getting an additional +1 upgrade if the player's team wins a certain amount of matches in a timeframe.
FIFA 22 Headliners Release Date Confirmed for Dec. 31
Headliners is yet another live item promotion tied into performance based upgrades. It's similar to Ones to Watch in which players who receive Team of the Week or Man of the Match items will receive subsequent upgrades. The kicker is that these cards remain one rating in front of the highest rated performance based item. So, Headliners cards will always be the highest rated, live performance item in FUT.
As mentioned, there have been rampant leaks surrounding the full, first promotional team. In a tweet, FutSheriff detailed the full promotional team including the mini-release on the weekend. If you want to the team, check out the tweet.
FIFA 22 Headliners starts Dec. 31 with two promotional teams plus mini-releases expected.