FIFA
FIFA 22 Hero Moments Items Apparently Leaked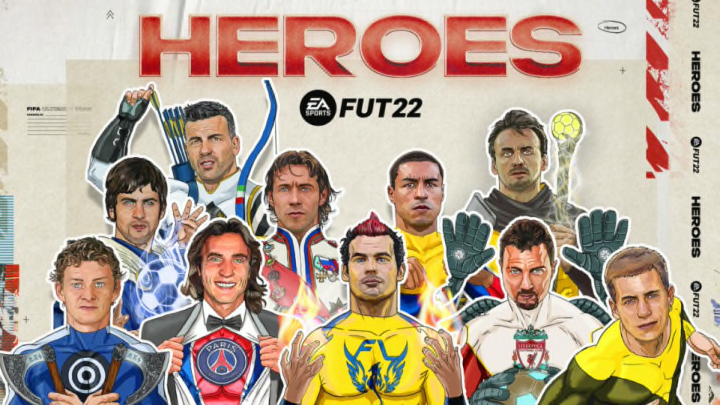 Photo Courtesy of EA Sports
According to leaker FutSheriff, a new type of card is being added to FIFA 22 soon, FUT Heroes Moments. FUT Heroes were new to Ultimate Team when they dropped at the beginning of FIFA 22, with players such as Joe Cole, Michael Keane, and Diego Milito receiving special Heroes items that link similarly to Icons in FUT.
FIFA 22 Hero Moments Potentially Coming in a FUT Captains Promotion
In FIFA 19, Icon Moments were introduced as a step up from their Prime cards in Ultimate Team, and now, FIFA 22 will introduce Moments cards for the FUT Heroes. It's unknown if this will mean new FUT Heroes being added to the game, but it at least will revive the card type in the game which previously was overshadowed by new promos over the last few months.
According to FutSheriff, there isn't a set date for Hero Moments, but they were told that the cards are being added, and it might come along an upcoming "FUT Captains Promo," that is rumored to arrive in FUT soon.
One of the rumored FUT Hero Moments cards is a Diego Milito card that will be in different league from his original FUT Heroes card. Instead of strong linking to all Serie A players, Milito's Hero Moments card will apparently strong link to all of the LaLiga players, celebrating his time at Zaragoza.