FIFA
FIFA 22 Heroes Shapeshifters Apparently Leaked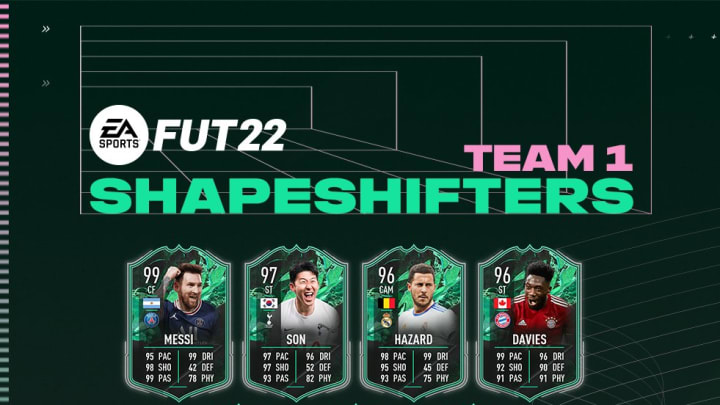 The Shapeshifters promo arrived in FIFA 22 on Friday, June 18 / Photo Courtesy of EA Sports
The Shapeshifters promo arrived in FIFA 22 on Friday, June 18, and brought new position-changed cards with crazy boosts. A 99-overall Messi CF card headlined the pack, and more cards are set to be added over the next two weeks.
Recently, leaks have shown new Shapeshifters expected to come soon, adding a new dimension to the FUT Hero cards added to FIFA this year. Leaks by FIFA leaker and Twitter user DonkTrading revealed that Shapeshifted Heroes may come before the end of Shapeshifters.
According to Donk, we may see more upgrades to Hero cards as we did during the FUT Captains promo. One example the leak named was a Hero Shapeshifter David Ginola at striker. Ginola's LM card earlier in FIFA was one of the most popular cards in the game but has yet to be upgraded.
A Striker Ginola card would be one of the best attackers in the game if given enough of an upgrade. However, with all of the cards we've received in the past months, from TOTS Kylian Mbappe and Wissem Ben Yedder, to End of an Era Alexander Lacazette, there are plenty of French strikers available in the game. But with 5* skill moves and weak foot and strong-links to all players in his league, Ginola would likely headline very popular Shapeshifter Hero cards if they are released.
DonkTrading's leak has yet to be confirmed, so we'll have to wait to see if EA chooses to add new cards for the FUT Heroes of FIFA 22.