FIFA 22 Icon Moments Release Date: When is it?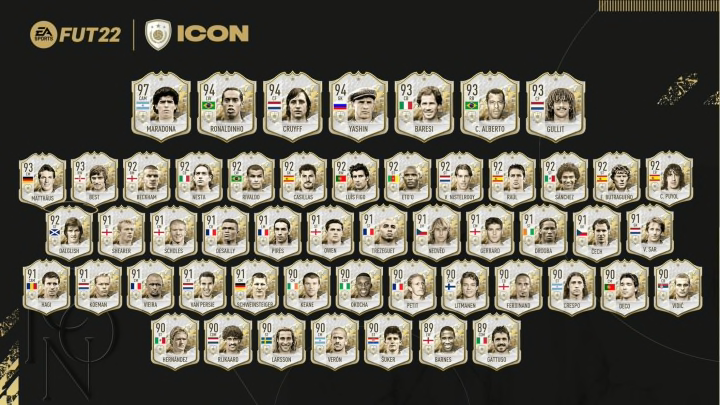 Photo Courtesy of EA SPORTS
Icon Moments are some of the best and highest-rated cards available in FIFA, and for FIFA 22, these cards are just around the corner.
Icon Moments are typically the best versions of each of the over 100 available Icons in the game, and are the most sought after by FIFA fans to add to their teams. Each Moments Icon celebrates a key moment in that players career, and is their highest rated Icon version. Here's when we expect Prime Icon Moments cards to release in FIFA 22.
FIFA 22 Icon Moments Release Date: When is it?
With Icon Swaps 2 officially arriving, certain rewards in Swaps include Moments Icons as part of the player pool, however, there aren't enough Icon Swaps tokens available to claim them yet,
The first wave of Icon Swaps is available until Mar. 21, therefore we can expect Moments Icons to release sometime between today, Feb. 24, and that date. Moments Icons would likely have to be available once they are available to get in the Icon Swap Rewards, either prior to that date or the day of.
EA Sports has yet to reveal the official release date of Icon Moments, however, leaker FUTSheriff has revealed that they can possibly arrive this weekend, likely on Sunday, Feb. 27. Additionally, many Prime Icon Moments cards and stats have already been revealed by leakers, so their arrival to the game is imminent.