FIFA
FIFA 22 Icon SBCs Apparently Leaked: Best, Puyol, Zola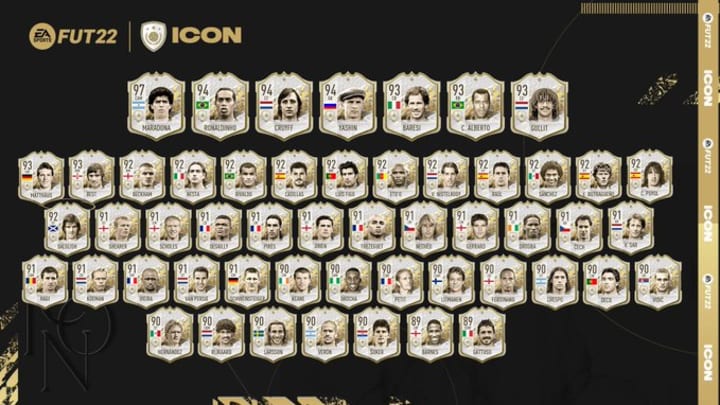 Photo by EA Sports
Three new FIFA 22 Icon SBCs have been apparently leaked on Twitter.
Various sources have leaked information regarding three new Icon Player SBCs, but reputable leaker FutSheriff confirmed that Mid George Best, Mid Carles Puyol and Prime Gianfranco Zola SBCs will arrive Tuesday, Dec. 28. EA Sports has released multiple Icon SBCs this year ranging from specific player sets, repeatable guaranteed packs and Icon Swaps.
FIFA 22 Icon SBCs Apparently Leaked: Best, Puyol, Zola
Of this new set of three, Best and Puyol look like the only ones really worth completing on the surface. Requirements and overall number of segments will be a big factor in whether or not players complete any of these sets. Those who have baby versions of Best or Zola will more than likely avoid these sets if they release, but Puyol might be one players go for considering he shores up needed links in the back line.
As with all FIFA Ultimate Team leaks, these three SBCs aren't confirmed yet by EA Sports. Rumors surrounding SBCs for Odsonne Eduoard and Pierre-Emerick Aubameyang have also made the rounds.
Fans will have to wait until 1 p.m. ET to see if these cards get added. FutSherrif has been reputable over the past few weeks regarding leaks for Winter Wildcards and more.