FIFA 22 Joao Cancelo: Will His TOTY Card be a LB or RB?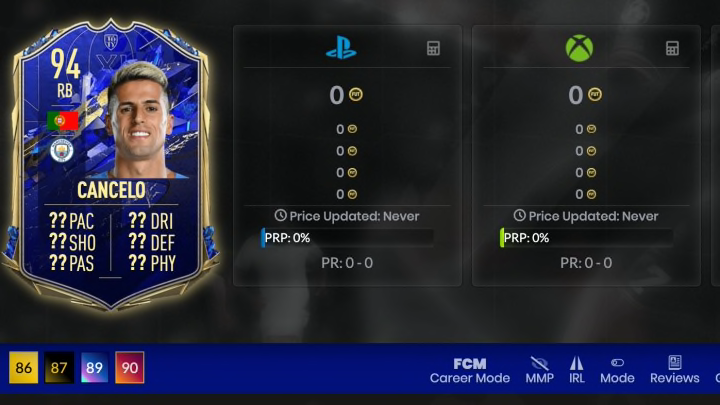 Joao Cancelo will be in TOTY for FIFA 22 / Photo Courtesy of FUTBIN
Joao Cancelo has officially been announced as a member of the Team of the Year squad in FIFA 22. He will arrive within the upcoming week alongside his Manchester City and Portugual teammate Ruben Dias in the TOTY defenders.
Joao Cancelo is a very flexible defender for Manchester City. Despite being right-footed, he has played on both the left and right side for the team, getting special cards as both a left back and right back in FIFA. So the question has been raised, will his TOTY card be a LB or RB in FIFA 22?
FIFA 22 Joao Cancelo: Will His TOTY Card be a LB or RB?
With Achraf Hakimi getting the nod in TOTY as well, it will be interesting to see which player plays which position in defense. Most likely, Hakimi will be on the right-back position, and Cancelo's card will be positioned at left-back.
Cancelo's base gold card in FIFA 22 is positioned at right-back, however he has already received two special cards on FUT that are LBs. He has played LB for Manchester City with Kyle Walker on the right in most 2021 games, so the position change makes sense for TOTY.
Additionally, in the video reveal for TOTY, EA placed Cancelo on the left and Hakimi on the right, so that is likely where they'll be positioned come TOTY. However, FUTBIN have inserted the TOTY cards into their database for FIFA 22, and Cancelo's TOTY card is positioned at RB. Therefore, we'll have to wait for the defenders to release to see what Cancelo's TOTY card will be.