FIFA
FIFA 22 Lightning Rounds: Black Friday Schedule
By Michael Grullon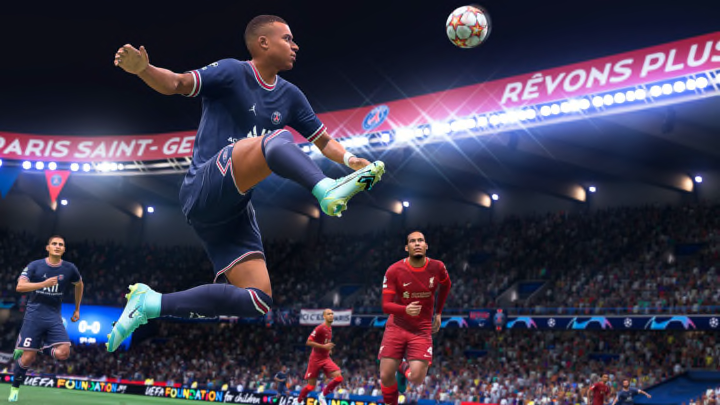 FIFA 22 / Credit to EA
EA Sports loves to celebrate Black Friday in FIFA with pack sales, SBCs, and other promotions. The Lightning Rounds always serve as a way to get the best packs to earn the best possible players to add to your Ultimate Team. For Black Friday, EA has set up Lightning Rounds throughout the day.
Here's a breakdown of what to expect with Lightning Rounds on FIFA 22 Black Friday.
FIFA 22 Lightning Rounds: Black Friday Schedule
We should be expecting Lightning Rounds of packs every hour throughout Black Friday in FIFA Ultimate Team. We already have had some packs on a timer expire this morning, including Rare Players Packs and Premium Gold Players Packs.
Until 1 p.m. ET, we had the following packs available:
Prime Gold Players Pack (User Limit 10)
Mega Pack (User Limit 12)
Rare Players Pack (User Limit 15)
We also has a 10x 81-89 players pack, which was capped at 55,000 packs globally.
At 1 p.m., we have more 50k pack Lightning Rounds capped at 100,000 packs globally, as well as Premium Gold Players Packs, capped at 30 per user and available until 3 p.m. ET.
We should expect Jumbo Rare Players Packs coming onto the FUT store at 3 p.m. ET once the Rare Players Pack Lightning Rounds end, but follow live as we update you on Lightning Rounds in the FUT Store.