FIFA 22 Limited Repeatable SBC: How Does it Work?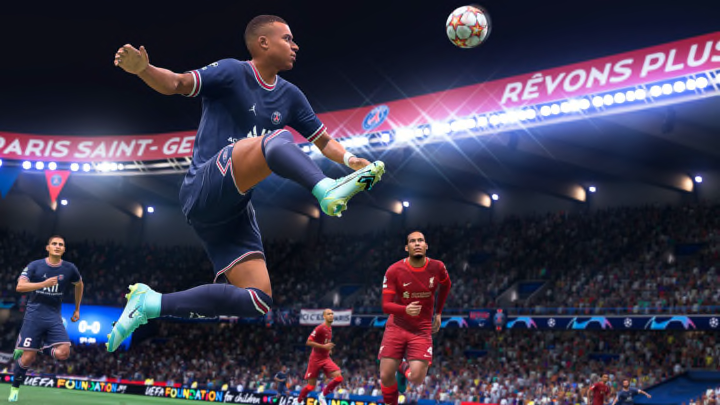 FIFA 22 / Credit to EA
EA Sports recently added a change to the SBC format in FIFA 22, incorporating new "limited repeatable SBCs" into the game for the first time. These SBCs limit how many times you can complete them, restricting you from repeatably rinsing and repeating the SBC.
However, some players in the FIFA 22 community are a bit confused about how "limited" these repeatable SBCs are. Here's how the limited repeatable SBCs work in FIFA 22.
FIFA 22 Limited Repeatable SBC: How does it Work?
Now, when an SBC is labeled as "limited repeatable" in FIFA 22, it means you can only repeat the SBC the number of times it says on the specific SBCs tab. For example, the current Mid or Prime Icon Upgrade SBC in FIFA 22 is labeled as "Repeatable: 2." This means that you can complete this SBC twice, but on the final completion, the SBC will no longer be available to you.
This change makes completing SBCs in FIFA 22 more interesting, as it doesn't allow you to grind some SBCs anymore if labeled with the words "limited repeatable." This will likely only be for player picks or Icon packs, but is a unique addition to the game nonetheless that makes you carefully consider what you put your fodder into in FIFA 22, and also stops people from opening dozens of a specific pack for high-level rewards such as a Prime Icon.
Let us know what you think of the limited repeatable SBCs in FIFA 22 Ultimate Team, and if you think they were a good addition to the game or unnecessary.