FIFA 22 Mid Icon SBC Leaked for Jan. 3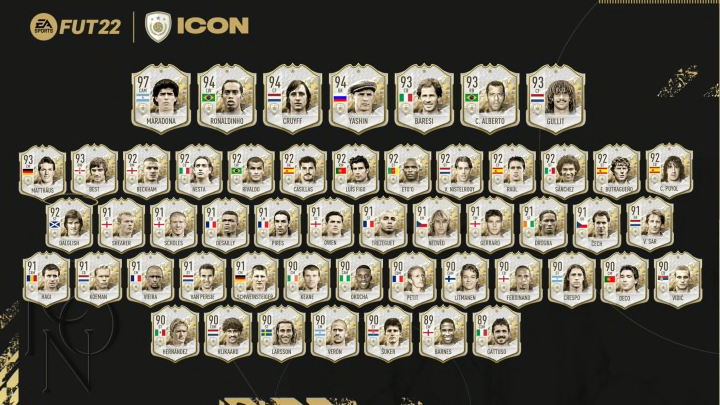 As Primes arrive in Packs, EA SPORTS is bringing a mid-icon SBC into FIFA 22. / Photo Courtesy of EA SPORTS
According to leakers, there is a new Mid Icon SBC coming to FIFA 22 as soon as Jan. 3.
The leak was delivered by FUTSheriff and TrustyFutTrader on Twitter on Jan. 2. While the requirements for the upcoming SBC are unknown, TrustyFutTrader tweeted, "I honestly don't think it will have same requirements as the ones before."
With the current low market of high-rated players and fodder, an SBC like this arriving in FUT would likely see a big rise in the market for players above 85-rated. This includes in-forms, which will likely double in their current prices if the leaks are true.
FIFA 22 Mid Icon SBC Leaked for Jan. 3
If the leaks are true, expect the Mid Icon SBC to drop at 1 p.m. ET. The requirements for the previous Base or Mid Icon SBC we last had included an 85, 86, and 87 rated squad with one TOTW needed in the first two squads. The SBC rounded off to about 300,000 coins in price according to FUTBIN. We've also had select Mid Icon SBCs released, including George Best and Carlos Puyol.
Based on that, we expect the Mid Icon SBC to be more expensive, likely featuring an additional 85 rated squad with a TOTW or at the most an additional 88 rated squad. This will bring the price of high-rated players right back up, so invest in them while you can before they spike.