FIFA 22 New Icons: Who's Being Added to FIFA Ultimate Team?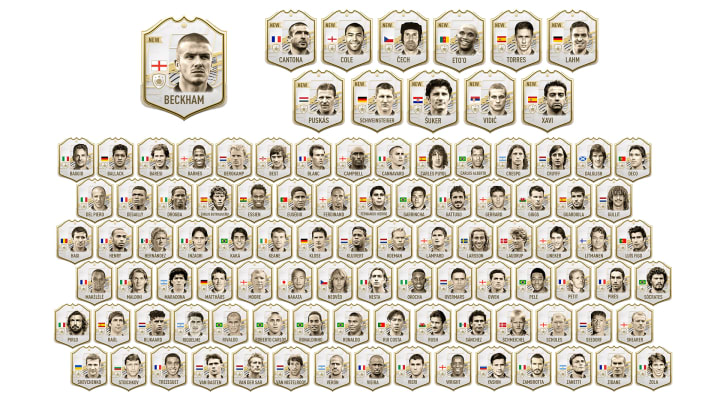 Photo by EA Sports
FIFA 22 new icons are on the minds of many as they prepare for the game's release.
Icons are among the most popular player items in FIFA Ultimate Team. These cards give players the opportunity to play with the game's biggest legends. They have multiple versions celebrating different points in players' careers, they ease squad building concerns, and allow players to experiment with different lineups.
Each year, EA Sports traditionally adds a group of new players to FUT. In FIFA 21, names like David Beckham, Petr Cech, Ashley Cole, Eric Cantona and more were added to the game. Some of the new additions became meta items while others fell out of favor quickly. So, who's being added in FIFA 22? Here's what you need to know.
FIFA 22 New Icons: Who's Being Added to FIFA Ultimate Team?
As of writing, EA Sports has not revealed any new Icons coming to FIFA 22 Ultimate Team, though the developer has unveiled numerous items coming to a new player set: FUT Heroes.
FUT Heroes operate similarly to Icons in Ultimate Team. These cards celebrate retired players and their accomplishments from specific leagues. Icons have the unique trait of soft-linking to any player in a squad while also hard-linking to players from the same nation. FUT Heroes puts a spin on that giving a hard-link to any player from the same league as the Heroes item.
Players that have already been announced for FUT Heroes include Mario Gomez, Joe Cole, Clint Dempsey, Robbie Keane, Ole Gunnar Solskjaer, Freddie Ljungberg and more. Still, that leaves the question about new Icons up in the air.
It's expected EA Sports reveals new Icons regardless of the new Heroes set. Players like Wayne Rooney have been rumored to receive an Icon card this year, but players await official confirmation from EA Sports.