FIFA
FIFA 22 Pre-Black Friday: Will There be One This Year?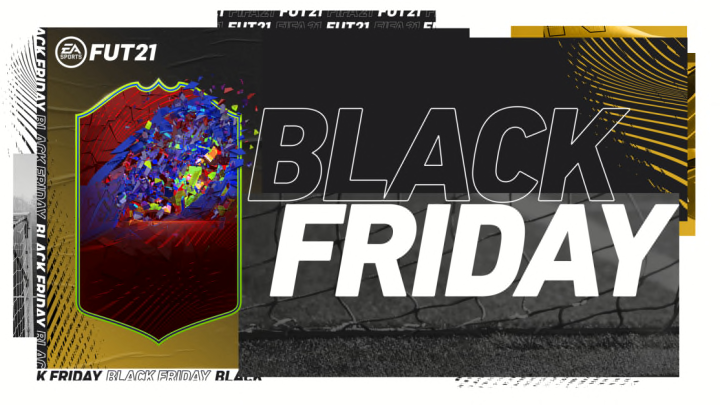 Photo by EA Sports
FIFA 22 Pre-Black Friday might return this year ahead of the annual Black Friday promotion scheduled for Nov. 26.
Pre-Black Friday was a new addition in last year's FIFA Ultimate Team cycle as an opportunity for EA Sports to release more promotion items. Some fans were initially confused by the release considering that Pre-Black Friday included the Best of TOTW release which normally happens during Black Friday. EA Sports tied Record Breaker items into Black Friday last year instead including items like Jadon Sancho and Kylian Mbappe.
So, will there be a Pre-Black Friday promotion in FIFA 22?
FIFA 22 Pre-Black Friday: Will There be One This Year?
It's unknown if EA Sports will run a Pre-Black Friday promotion this year, but it's not unlikely. Content creator runthefutmarket highlighted the full content drop for the event last year. Here's everything that was included:
Best of Team of the Week players in packs
Flash SBCs
New Icon SBCs
Gerard Deulofeu Serie A League Player Objective
Black Friday went on to include the Record Breaker items and discounted packs. Considering how promotion-heavy FIFA 22 has been so far, expect EA Sports to do something similar this year. Record Breakers won't be the team tied into Black Friday considering it was a limited drop last year and Inaki Williams already received an SBC this year with that card type.
EA Sports will want to try and inject cards into the game driving up prices of fodder ahead of yet another expect market crash. Best of TOTW doesn't necessarily move packs as well as a special Kylian Mbappe item. Especially considering that only Neymar Jr. and Kylian Mbappe would be chase cards in the team.