FIFA 22 Premier League TOTS Release Date Revealed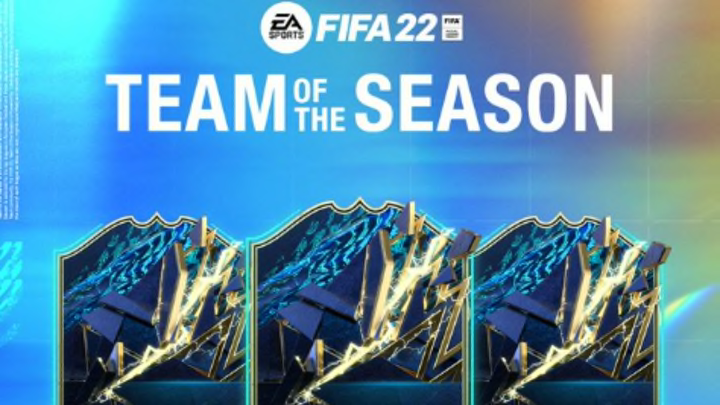 The release dates for FIFA 22's Team of the Season have finally been revealed. / Photo courtesy of EA Sports
The release dates for FIFA 22's Team of the Season have finally been revealed. TOTS will be released on a weekly basis, with the top leagues' TOTS being released each Friday, as well as other leagues from around the world as well. 
The Premier League TOTS should be the second TOTS squad released. Here's the release date for the Premier League TOTS in FIFA 22.
Premier League TOTS Release Date
The Premier League Team of the Season is scheduled to arrive in FIFA 22 on Friday, May 6. The Premier League TOTS will arrive at the conclusion of the Community TOTS being in packs.
This year's TOTS from the Premier League is expected to be a big one, with plenty of star players eyeing a spot in the starting 11. There were big names who performed outstandingly in the league that were expected to be favorites, as well as some breakout stars during this year's campaign that may have earned a place in the best XI. Players like Harry Kane, Heung Min-Son, and Mohamed Salah are rumored to already be included in the team, but the remaining eight starters and reserves are still up for grabs.
Check out our predicitons for the Premier League TOTS here.