FIFA 22 Road to the Knockouts: First Three Players Announced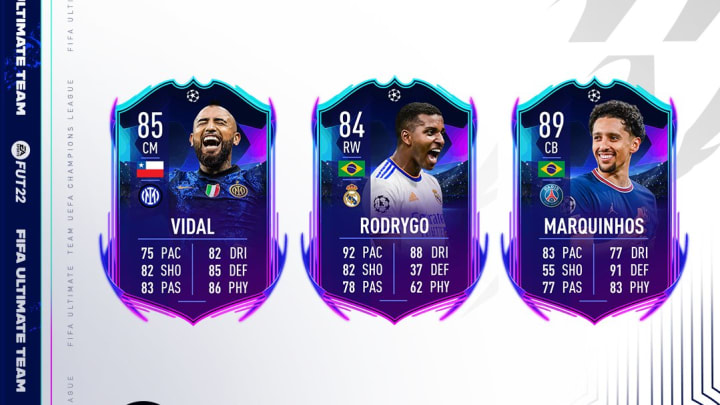 Image courtesy of EA Sports/UEFA
EA Sports have announced the players that will be included in the Road to the Knockouts FIFA 22 Ultimate Team.
Kick-starting the new Road to the Knockouts promo coming to FIFA 22, EA Sports has revealed the first batch of players coming to FIFA Ultimate Team. Following on from the first promotion of the year, Ones to Watch, many fans have been wondering what to expect from Road to the Knockouts. Many have speculated that this promotion is a renamed version of the previous Road to the Finals promo.
Regardless, here are the first three players that have been announced as part of the Road to the Knockouts FIFA 22 Ultimate Team.
FIFA 22 Road to the Knockouts: First Three Players Announced
Revealed via the official UEFA Champions League Twitter account, the first three players to be included are:
Arturo Vidal - Inter Milan
Rodrygo Goes - Real Madrid
Marcos Aoás Corrêa - PSG
The tweet from UEFA announced the first three players, explaining that there were "many more to come."