FIFA
FIFA 22 Shapeshifters Player Pick: How to Complete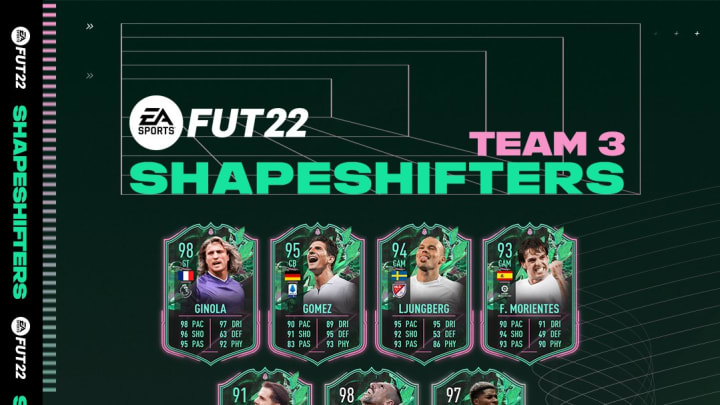 Players can pick new Shapeshifters by completing this SBC. / Photo Courtesy of EA Sports
FIFA 22's Shapeshifters Player Pick Squad Building Challenge lets players one of three cards from the well-received Shapeshifters event.
Shapeshifters was the event FIFA 22 used to tide players over between Team of the Season and FUTTIES. The event's gimmick was to take popular players, give them new statistics and attributes, and change their base positions. This made them playable in new configurations and opened up new strategies for squad building in Ultimate Team.
FIFA 23 Shapeshifters Player Pick: How to Complete
EA released four Shapeshifters teams in total, and has done several Shapeshifters Player Pick SBCs since dropping the teams. This latest SBC is already disappointing some players because it has no minimum rating on the cards available to pick. If you're still interested in completing the SBC, here are the requirements.
Segment 1
IF + TOTS Players: Min. 1
Squad Rating: Min. 84
Team Chemistry: Min. 60
Number of players in the Squad: 11
Reward: Earn 1 of 3 Shapeshifters Players
This SBC expires next week.