FIFA
FIFA 22 Team of the Group Stage Release Date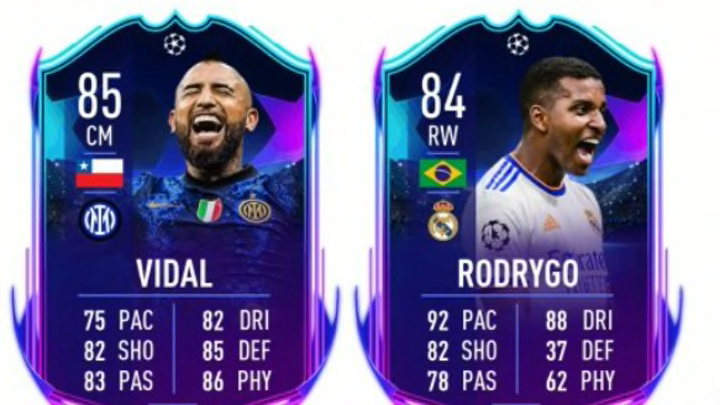 For their clubs winning three games in their respective European competitions, the following players have received upgrades to their items in FIFA 22 / Photo Courtesy of EA SPORTS
With the group stages coming to a close in the Champions, Europa, and Conference Leagues, many players have stood out for their squads in their respective competitions, and may be rewarded with a TOTGS item in FIFA 22 for their performances. The TOTGS will feature the best players of the knockout rounds getting upgrades items in FIFA Ultimate Team, and being available in packs, SBCs, and objectives.
Here is everything we know about when the FIFA 22 Team of the Group Stage release date.
FIFA 22 Team of the Knockout Stage Release Date
The final matchday of the knockout stages for all three European competitions will take place between Dec. 7 and Dec. 9. Therefore, we may be getting the Team of the Group stage in FIFA 22 the Friday after those matchdays.
According to FIFA content creator NepentheZ, a new card design was added to the FIFA database. The card closely resembles the TOTK card design for the Conference League, however the wave design on the face of the card is a bit different.
This indicates more content from the Conference League coming soon to the game, as well as new UCL and UEL content. Some also expect that there will be Road to the Final cards once the group stage concludes. Perhaps EA Sports opts for a Road to the Final promotion instead of a TOTGS.
We can expect these to be reveal at the conclusion of next weeks match days, however with nothing known about the upcoming promo this Friday, we may get a tease of what's to come of TOTGS.