FIFA
FIFA 22 Team of the Group Stage Teaser Revealed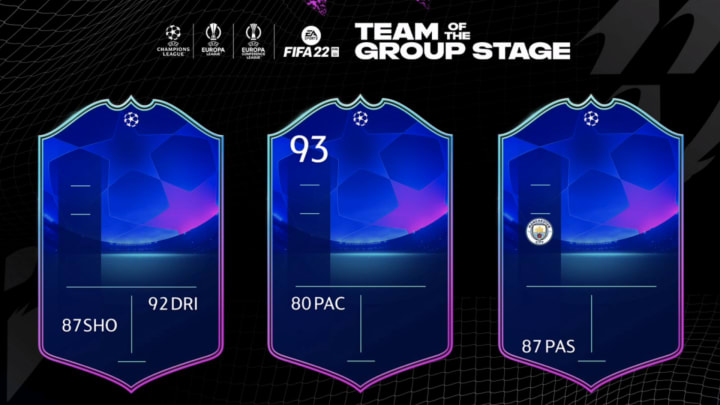 In the latest loading screen logging into FIFA 22 Ultimate team, players can see a brand new teaser for the upcoming TOTGS promotion this Friday. / Photo Courtesy of EA SPORTS
In the latest loading screen logging into FIFA 22 Ultimate team, players can see a brand new teaser for the upcoming TOTGS promotion this Friday. Three cards are featured in the loading screen teaser, each with a specific stat revealed to have players guessing who's in the squad.
The first card teased has 87 shooting and 92 dribbling, which doesn't reveal too much. There's a few options for players it could be, but based off of his Gold card stats, as well as his three goals and one assist helping send Juventus into the last 16 of the Champions League, we expect this card to be Paulo Dybala.
Guessing the middle card should be a bit easier. There aren't too many cards that can be boosted up to a 93-rated card with 80 pace. With 9 goals in the Champions League so far, this has to be Bayern's own Robert Lewandowski.
Dinamo Kiev v Bayern München: Group E - UEFA Champions League / Sebastian Widmann/GettyImages
The last featured player is also a bit of an easy one to guess: a Manchester City player with 87 passing. Manchester City has plenty of players who are great passers and can be upgraded to that stat. However, with two goals and three assists leading to Man City advancing through, we predict this one to be full-back João Cancelo.
We'll have to wait until Friday, Dec. 3 at 1 PM ET to find out who these loading screen players are, but until then, tweet us and let us know who you expect to be featured in the TOTGS in FIFA 22!