FIFA 22 Team of the Year: 12th Man Predictions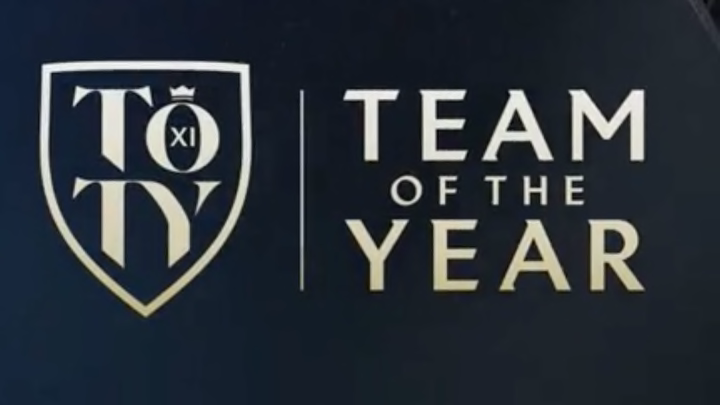 TOTY Voting for the 12th man should begin next week. / Photo Courtesy of EA Sports
With the full TOTY squad for FIFA 22 already being leaked online, allegedly there are many players who are missing out on a spot in the starting 11. Though, there's still the 12th man voting to take into consideration. First starting in FIFA 19, EA Sports has introduced a fan-voting section in which a 12th and final player makes it into the Team of the Year squad.
If the leaks are true this year, there are great players who missed out, meaning that there will be a tough group of players to choose from for the 12th man. Based on the leaked TOTY, here's who we believe will be included in the 12th man vote.
If EA follows what they did last year with the TOTY vote, there should be three players to choose from in the vote, so that's how many players we'll predict for this year's vote.
Manchester United v Liverpool - Premier League / Michael Regan/GettyImages
FIFA 22 Team of the Year: 12th Man Predictions
1. Cristiano Ronaldo (ST, Manchester United)
Although he may not have lifted many trophies in 2021 for Manchester United or Juventus, Ronaldo still had a great individual year. He led the Serie A with 29 goals, and also was the leader in goals at the Euros despite Portugal's early exit. He's also netted eight goals for Manchester United in the Premier League thus far. As one of the greatest of this generation, it's hard not seeing Ronaldo in TOTY every year, and would be harder not seeing him in the 12th man vote if he isn't in the best XI.
2. Joshua Kimmich (CDM, Bayern Munich)
Bayern were unable to get back-to-back Champions League trophies in 2021, however they still performed well in the Champions League competition as well as the Bundesliga. One of their driving forces to their success over the last few years has been the rise of Kimmich, who took another step up in 2021. Kimmich provided great playmaking and defensive prowess in the midfield for Bayern alongside Leon Goretzka. Many voters did have Kimmich in their TOTY vote, so it's possible that EA Sports give him another chance in the 12th man vote.
3. Mohamad Salah (RW, Liverpool)
Before this season, some fans probably wouldn't have considered Salah as a candidate for TOTY. While he was solid for Liverpool in early 2021, he wasn't a top three player in-form. However, this season, he has changed the narrative. For Liverpool, he has emerged as the most in-form player in the world, scoring goals left and right up front for a strong Liverpool side. While Manchester City is leading the Premier League, Salah is the front runner for the Golden Boot, and is driving Liverpool in the direction of a Champions League final run.