FIFA 22 Team of the Year Announced, Attacker Nominees Revealed Jan. 7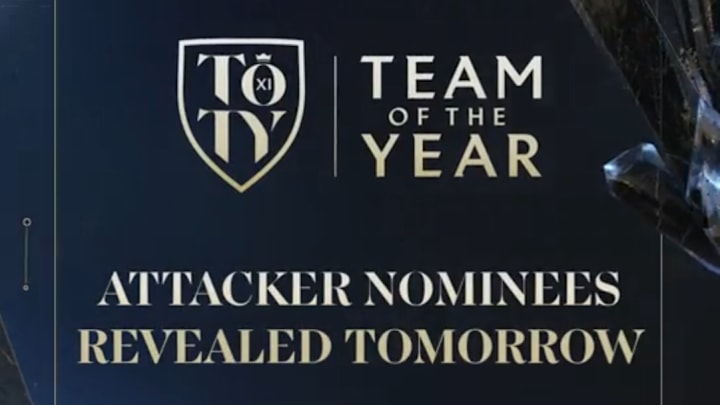 Photo by EA Sports
FIFA 22 Team of the Year was announced Jan. 6 by EA Sports on the game's official Twitter account.
EA Sports is in the middle of the Headliners promotion in FIFA Ultimate Team, but that hasn't stopped the developer from starting the hype around the biggest promotion of the year. Team of the Year celebrates the best performing players from around the world with the biggest, individual statistic upgrades for items.
FIFA 22 Team of the Year Announced, Attacker Nominees Revealed Jan. 7
EA Sports announced on Twitter that Team of the Year voting will begin Jan. 10 and run until an undisclosed time. The video also states that Attacker nominees will be revealed Friday, Jan. 7 alongside Headliners Team 2.
Assume the defenders and midfielders will be revealed in the coming days. If voting begins on Monday, Jan. 10, perhaps the promotion will start Monday, Jan. 17. Or, EA Sports leaves it to two weeks and kicks TOTY off on a traditional promotion Friday on Jan. 21.
Early favorites for the three attacking positions in Team of the Year are Mohamed Salah, Lionel Messi and Robert Lewandowski. Messi is more or less guaranteed considering he won the Ballon d'Or. That means his card will also likely be rated 99 overall.