FIFA
FIFA 22 Team of the Year: Full Squad Prediction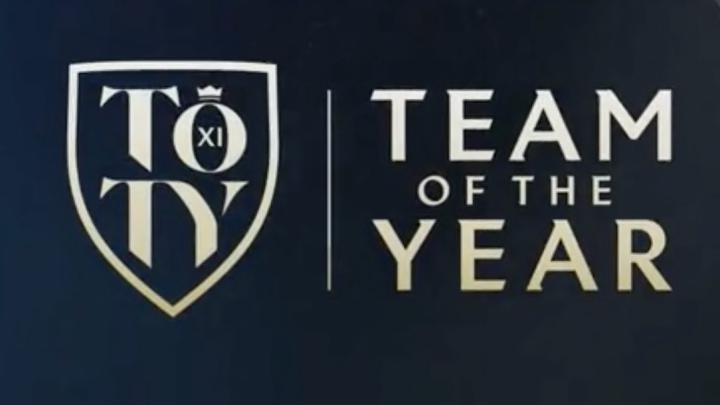 TOTY Voting begins on Monday, Jan. 10 / Photo Courtesy of EA Sports
Voting for the FIFA 22 Team of the Year is now live, and there are 80 different nominees to choose from between the backline, midfield, and attack.
With that in mind, here is our full squad prediction for the FIFA 22 Team of the Year.
Defenders and Goalkeeper
Aston Villa v Manchester City - Premier League / Shaun Botterill/GettyImages
There is a deep pool of choices for the four defenders and even goalkeepers. Here is who we predict to make it into the backline:
João Cancelo (LB/RB, Manchester City)
One of the locks we feel for the back line, whether it be at left or right back is Manchester City's Cancelo. The full back proved himself as one of the most prolific and talented wing-backs in not just the Premier League, but the world.
Ruben Dias (CB, Manchester United)
After joining Manchester City less than two years ago, Ruben Dias has taken the Premier League by the horns and led his team to a Premier League title and major runs in the Champions League. Dias took home the Premier League Player of the Year award for the 2020-2021 season, and as a top defender in world football, we feel like his spot is locked in alongside his Portuguese and City teammate.
Marquinhos (CB, PSG)
Since Thiago Silva's departure, Marquinhos has stepped in as the leader of PSG's defense, and has had plenty of success for both club and country. Back-to-back Champions League semi-final appearances and one final appearance, as well as a Copa America final appearance with Brazil stamps Marquinhos as a top defender in world football. There are a few other choices for the CB position alongside Dias, including Leonardo Bonucci, Giorgio Chiellini and Antonio Rudiger, but we feel that the FIFA community and EA will side with Marquinhos.
Trent Alexander-Arnold (RB, Liverpool)
Liverpool struggled with injuries throughout 2021, however one of their most consistent players, TAA, had a solid year. Trent played well for Liverpool in both the Champions League and Premier League. Trent is always a good choice for TOTY, not just for his performances, but usability in FIFA.
Midfielders
Chelsea v Liverpool - Premier League / Catherine Ivill/GettyImages
Similar to the defense, there are also a solid amount of options for the TOTY midfield. Here's our list of TOTY maestros in the center of the pitch:
Joshua Kimmich (CDM, Bayern Munich)
Kimmich started his career as a RB for Bayern Munich, and while he was great there, once he was transitioned into the midfield, Kimmich broke out. For his club and his country, Kimmich has been one of the best players, and in 2021, he continued his rise as one of the top midfielders in the world.
N'Golo Kante (CDM, Chelsea)
N'Golo is a fan favorite in both FIFA and real life. The Frenchman helped Chelsea raise the Champions League trophy, and with Chelsea's rise to one of the best teams in the world, the anchor of that ship should definitely feature in the best 11.
Jorginho (CM, Chelsea)
Another midfielder that proved himself this season at Chelsea is Jorginho. While some would argue that his TOTY card wouldn't be the best because of how slow he is in FIFA, one can't ignore his success in 2021. A Champions League and Euro trophy, as well as a top three finish in the Ballon d'Or rankings makes Jorginho one of the most deserving players in the TOTY vote.
Attackers
Paris Saint Germain v AS Monaco - Ligue 1 Uber Eats / Catherine Steenkeste/GettyImages
The attackers are some of the toughest players to choose for TOTY every year, but here's our final prediction.
Robert Lewandowski (ST, Bayern Munich)
Lewandowski is without a doubt one of the best strikers in the world, if not the best. Over the past two seasons, he's gotten a Champions League trophy and multiple domestic trophies under his belt with Bayern, and many fans argue that he's deserved a Ballon d'Or award.
Lionel Messi (RW, PSG)
As the Ballon d'Or winner for 2021, Messi is without a doubt a lock for TOTY, the only question is how high his card will be rated. While he hasn't had the greatest success at PSG so far, his 2021 with Barcelona was undeniably a great one. He should be 99 rated considering previous Ballon d'Or winners in TOTY have had the same rating.
Kylian Mbappe (ST, PSG)
The last pick for the attack is a tough one, with players like Karim Benzema and Mohamed Salah also deserving a shout. But if we are talking about the TOTY in FIFA 22, the vote will likely go to Mbappe. The wonderkid now-turned best in the world had a great 2021 for PSG. Salah will give Mbappe a run for his money, but we expect Mbappe to feature up top.