FIFA
FIFA 22 Team of the Year Release Date Expected for Jan. 21
By Michael Grullon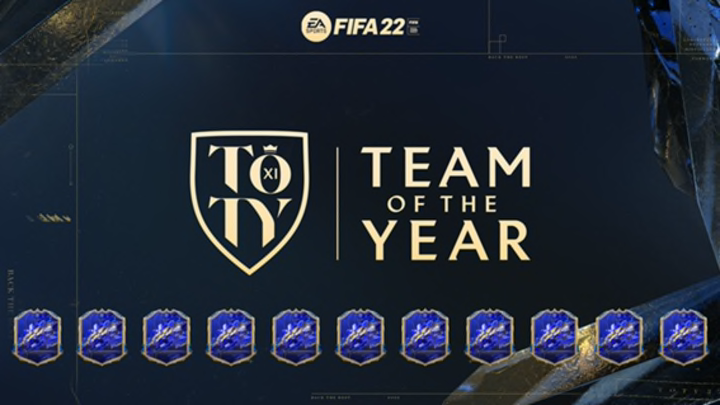 Photo by EA Sports
FIFA 22 Team of the Year is expected to start next week in Ultimate Team. Voting is currently live to choose who out of the 80 nominees will get into the best XI, and you can visit the EA Sports FIFA official website to vote now.
The TOTW usually runs in mid-late January and is released in portions by position: defenders and goalkeeper, midfielders, then attacker. Based on the length of voting time left, here's when we expect each of the TOTY releases to arrive in FUT 22.
FIFA 22 TOTY Expected Release Dates
Voting for the TOTY ends on Jan. 17. Based on this, we expect FIFA 22 Team of the Year to start on Jan. 21.
EA has changed up the release of the TOTY attackers, midfielders, and defenders throughout the years, so it's ultimately up to them on which players they release into FUT 22 first.
Most leakers and content creators expect TOTY to begin on Friday, Jan. 21. This should be the date that either the defenders, midfielders or attackers are released. Last year, the TOTY players, by position on the pitch, were released two days apart, with the attackers coming first, then midfielders, then attackers. If we use last year as a template, the first players, possibly attackers, will be released on Jan. 21. The next portion of players would then arrive on Sunday, Jan. 23, with the final portion being added on Tuesday, Jan. 25.
We expect that all of the TOTY players to be added to the pool of packs the following Friday, Jan. 27, for the weekend to conclude TOTY. Currently, TOTY Warmup Series is live in FUT, so get to saving packs for your chance at a TOTY next week.