FIFA
FIFA 22 Team of the Year Warmup Series: What to Expect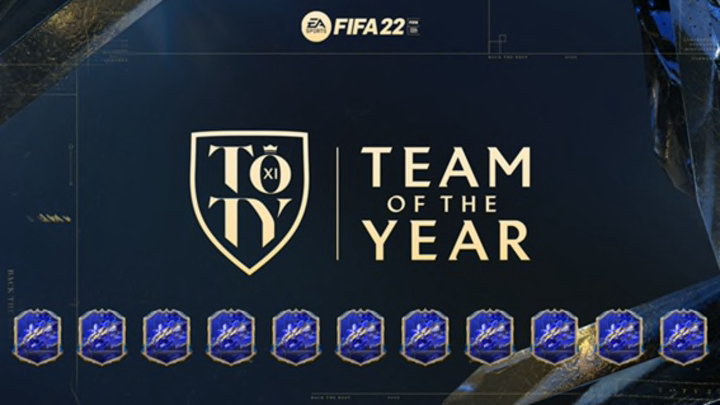 Photo by EA Sports
A new promotion has been unveiled by EA Sports to arrive in FIFA 22 tomorrow, Jan. 14. The newest promotion is called the Team of the Year Warmup Series.
As the name suggests, the upcoming FIFA 22 promo will be EA's build-up towards TOTY, which should be arriving next week. We can expect plenty of new additions to be added to this promo. Here's a breakdown of expectations for the TOTY Warmup Series.
FIFA 22 Team of the Year Warmup Series: What to Expect
One of the additions to the game that makes sense for the TOTY Warmup Series is plenty of new daily SBCs, with either regular pack rewards or as player upgrades.
Most FIFA 22 players are currently saving packs by grinding League SBCs or player pick upgrades whenever they are available in preparation for TOTY. EA may see this and drop plenty of league specific upgrade packs and player picks to get players trading in their squads for packs to save for TOTY.
Additionally, while we don't know yet if there will be a promo team for the Warmup Series, there will surely be promo packs if there are. We'd advise to stay clear of these and save your coins/FIFA Points for the actual TOTY.
Lastly, there are plenty of Flashback cards leaked to be arriving into FUT soon, so some players that have featured in TOTY before, such as Dani Alves, may arrive this upcoming weekend and next week before TOTY arrives. In addition, League Player objectives should be arriving again in the coming week, starting with Malang Sarr tomorrow according to leaks, so expect plenty of things to do in FUT with the TOTY Warmup Series tomorrow.