FIFA
FIFA 22 Ultimate Team FUT Champions Changes Detailed
By Max Mallow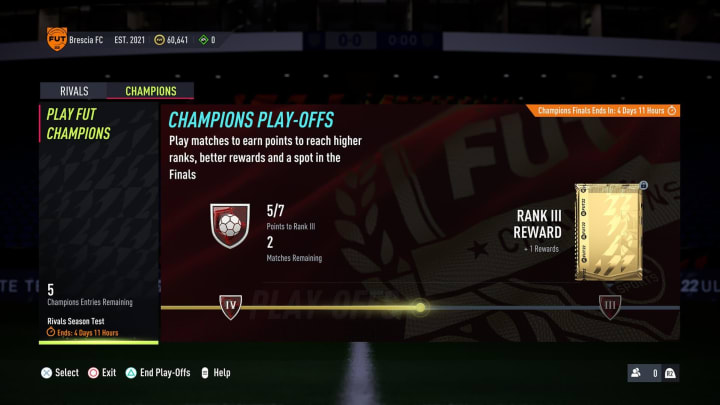 Photo by EA Sports
FIFA 22 FUT Champions changes were detailed by EA Sports in a new trailer and deep dive.
FUT Champions is the most competitive mode available in Ultimate Team. Fans have complained that the game mode has become more of a chore than competition because of the structure and rewards. It seems EA Sports has taken steps to please the player base ahead of the new title.
Here's a look at the FUT Champions changes coming in FIFA 22 Ultimate Team.
FIFA 22 Ultimate Team FUT Champions Changes Detailed
"With FUT Champions, we are taking the competition structure and spreading it out throughout the week with the introduction of the Champions Play-Offs and Finals. Our goal with FUT Champions this year was to improve accessibility and reduce the overall commitment required to participate, with fewer matches in the week. We've moved to a points based system this year, rather than wins, so you'll still make progress even if you lose. The updates to Champions aim to strike a balance between the previous time commitments while still offering a competitive experience and rewards," EA Sports said.
Players will continue to earn qualification points through Division Rivals. Once you can qualify, you'll be directly entered into the Play-Offs system. The Champions run for that entry begins when the players are reward to play.
Play-Offs are open for the duration of the FUT Season, which are each approximately six weeks long. Players have a limited number of games to progress through on their own time earning points toward a rank and rewards. If players earn enough points, they'll receive a Finals Token for the Champions Finals which is similar to previous Weekend League iterations. A number of games on the weekend to play through.
Players will only have a limited number of attempts in the competition throughout a FUT Season.
Perhaps the biggest change is the reward structure. Rewards were re-balanced across the Play-Offs and Finals. In the Finals, if players finish all of their games, they'll be granted rewards instantly. No more waiting until Thursday.
For more information on FIFA 22 Ultimate Team, click here.