FIFA
FIFA 22 Versus Compensation Handed Out After Bugs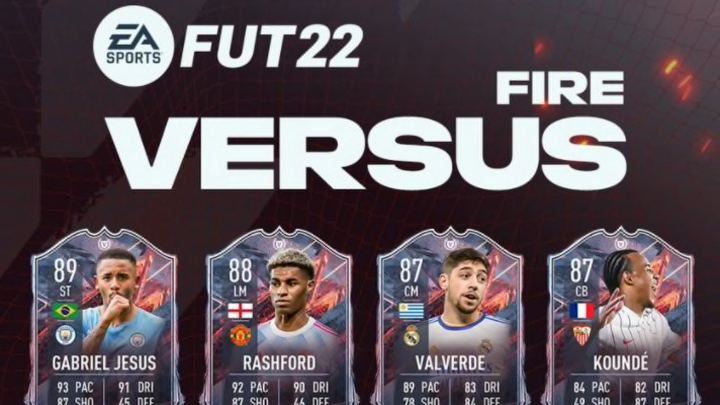 Photo Courtesy of EA SPORTS
EA SPORTS has handed out compensation FUT VERSUS items to players who missed out on packing them during the Fire vs. Ice promotion in FIFA 22. If you packed the gold version of a player from the promo team that week, you were eligible for the compensation.
EA first acknowledged the issue on Dec. 16, after players noticed that the Ice versions of the FUT VERSUS items were not coming out of packs, instead players were only packing the base gold versions.
Tuesday morning, EA began handing out the correct versions of the players packed to each person who packed them in FUT. Meaning if you packed a Gold version of Gabriel Jesus and Adama Traore, for example, and they were both packed tradeable, you would have gotten the correct Ice version of Adama and Gabriel Jesus tradeable as well. This resulted in plenty of the Ice players being added to the transfer market.
You don't have to do anything more than log into FUT to get your compensation players if you are owed them, so log into FUT today to see if you'll have ICE players waiting for you.