FIFA
FIFA 22 Winter Wildcards Team 2 Mini-Release Features 91 Zlatan Ibrahimovic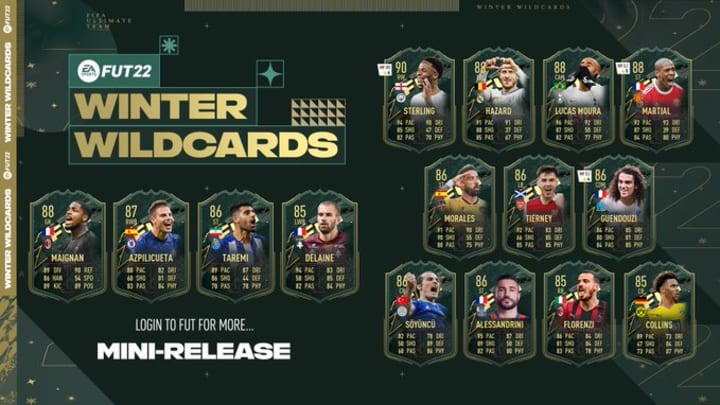 Photo by EA Sports
FIFA 22 Winter Wildcards Team 2 mini-release was added Sunday, Dec. 26 featuring seven new players in packs as token redemptions have gone live.
This is arguably the best mini-release of FIFA 22 promotions so far featuring numerous players that fit into meta squads. The crown jewel of the release is a 91 rated Zlatan Ibrahimovic that brings back memories of his FIFA 19 Flashback item.
FIFA 22 Winter Wildcards Team 2 Mini-Release Features 91 Zlatan Ibrahimovic
Here's a look at the seven players who joined Winter Wildcards Team 2:
Zlatan Ibrahimovic - 91 / ST - AC Milan
Mike Maignan - 88 / GK - AC Milan
Cesar Azpilicueta - 87 / RWB - Chelsea
Mehdi Taremi - 86 / ST - FC Porto
Alex Moreno - 85 / LB - Real Betis
Thomas Delaine - 85 / LWB - FC Mets
Jordan Teze - 85 / CB - PSV Eindhoven
All of these items have an argument for being meta picks. They all have a role to play and can feature nicely in squads. Jordan Teze might be one that slips under the radar, but he can be linked to players like Matthijs De Ligt, Virgil Van Dijk and the Eredivisie Squad Foundations items.
The chase card is easily Ibrahimovic who has ridiculous statistics. He instantly becomes one of, if not the best striker in Serie A.
FIFA 22 Winter Wildcards Team 2, plus the mini-release, are now available in packs.