FIFA
FIFA 22 Winter Wildcards Tokens: How to Redeem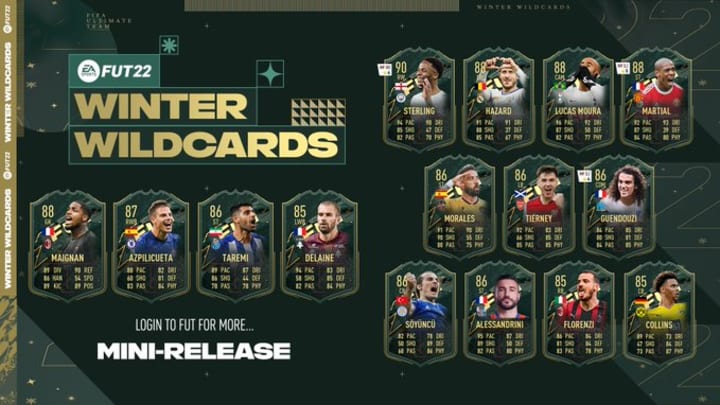 Photo by EA Sports
FIFA 22 Winter Wildcards Tokens are ready to be redeemed as the swaps rewards dropped Dec. 26.
Winter Wildcards Swaps is one of the most popular aspects of the new promotion in FIFA Ultimate Team. Swaps have previously been reserved for the likes of Icon Swaps and FIFA Global Series events, but EA Sports tied it into the new holiday promotion for FIFA 22. Players had all promotion to collect tokens through daily Squad Building Challenges, Marquee Matchups, objectives and more. A truly robust feature that's made Winter Wildcards stand out as the best promotion so far this FUT cycle.
Tokens are only as good as what they're redeemed for, so what's available now? First off, players have to go to the Swaps tab in Squad Building Challenges. From there, players can decide what rewards they want.
FIFA 22 Winter Wildcards Tokens: How to Redeem
Here's a look at the full list of rewards players can submit their Winter Wildcard tokens toward:
2 Tokens - Rare Players Pack (untradeable)
3 Tokens - 81-89 x10 Player Pack (untradeable)
5 Tokens - Icon Home and Away Kits (untradeable)
5 Tokens - Ultimate Pack (untradeable)
8 Tokens - Winter Wildcard Christian Gunter (untradeable)
12 Tokens - Winter Wildcard Patson Daka (untradeable)
15 Tokens - 85+ x10 Player Pack (untradeable)
Daka and Gunter are strong items, but players might opt to go for the packs instead. Especially considering how popular the Team 2 mini-release is featuring the likes of Zlatan Ibrahimovic, Cesar Azpilicueta and more.
Players have 18 days, as of writing, to submit their tokens.