FIFA 23 83+ x3 Attackers Upgrade SBC: How to Complete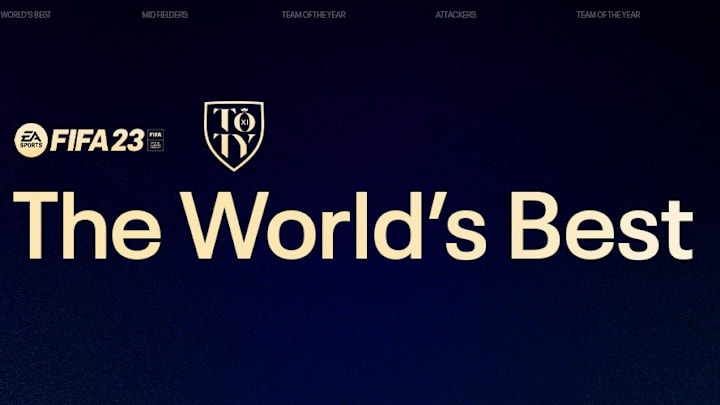 EA Sports
FIFA 23 83+ x3 Attackers Upgrade SBC went live Jan. 18 as one of multiple SBCs to grind in the build up toward Team of the Year.
Team of the Year is the most popular FIFA Ultimate Team event each game cycle wherein the best performing players from the past year receive special items with major boosts. EA Sports releases items in separate periods before including the full team in packs. Attackers, midfielders, defenders plus the goalkeeper are all in packs at individual times.
As such, EA Sports releases specified packs like Attackers or Midfielders only so players can open them when just that specific TOTY player type is in packs.
FIFA 23 83+ x3 Attackers Upgrade SBC: How to Complete
Here's how to complete the FIFA 23 83+ x3 Attackers Upgrade SBC:
One Segment
85 Rated Players or Higher: Min. 1
Squad Rating: 83
No Chemistry Requirement
Players in the Squad: 11
As the pack title indicates, the contents include three attackers rated 83 or higher. Attackers include players based at LW, RW, CF or ST, meaning that position has to appear on the player's face card. Even if a LM can line up at LW, if their base position is LM the card is not included in the player pool for this pack. Though, don't fear as there are 83+ x3 packs for midfielders and defenders as well.
This SBC is limited-repeatable three times and expires in a day.