FIFA 23 Fantasy FUT Heroes Upgrades Explained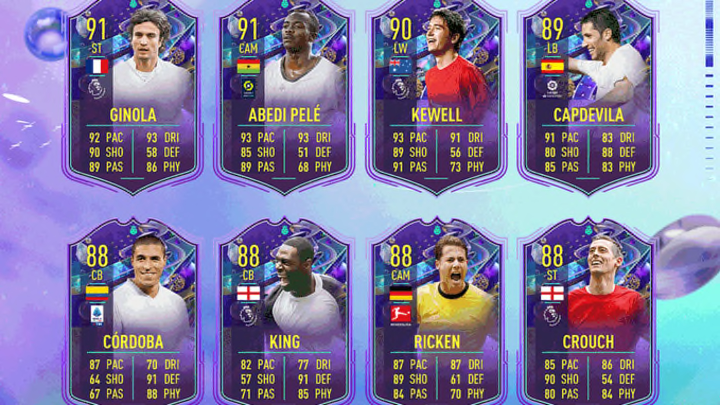 EA Sports
FIFA 23 Fantasy FUT Heroes were released Mar. 3 with eight players available in packs as part of Team 1.
Fantasy FUT Heroes are the second set of Campaign Heroes in FIFA 23 Ultimate Team following World Cup Heroes. Fantasy FUT Heroes upgrade depending on a former club's performance in their domestic league. Heroes can only upgrade twice compared to promotional players who can upgrade four times.
FIFA 23 Fantasy FUT Heroes Upgrades Explained
Here's how Fantasy FUT Heroes can upgrade in FIFA 23 and which clubs these Heroes are assigned to:
Upgrade 1: Club wins one game in next six games
Upgrade 2: Club avoids defeat in next six games
Both upgrades include a +1 overall boost, while the second also adds three new traits to the player. Here are the clubs each player is assigned to for Team 1:
David Ginola: Newcastle United
Abedi Pele: Olympique Marseille
Joan Capdevilla: Villarreal
Ivan Cordoba: Inter
Harry Kewell: Leeds United
Ledley King: Tottenham Hotspur
Lars Ricken: Borussia Dortmund
Peter Crouch: Liverpool
Abedi Pele and David Ginola will likely be the two most sought after items in this set considering how popular their base cards are. As well, Players who want to invest in both Abedi Pele and Fantasy FUT Alexis Sanchez will benefit from OM's performances in Ligue 1 starting Mar. 17.
Once Fantasy FUT Heroes Team 2 is released, this article will be updated with relevant information.