FIFA 23 FUT Fantasy Heroes Leaked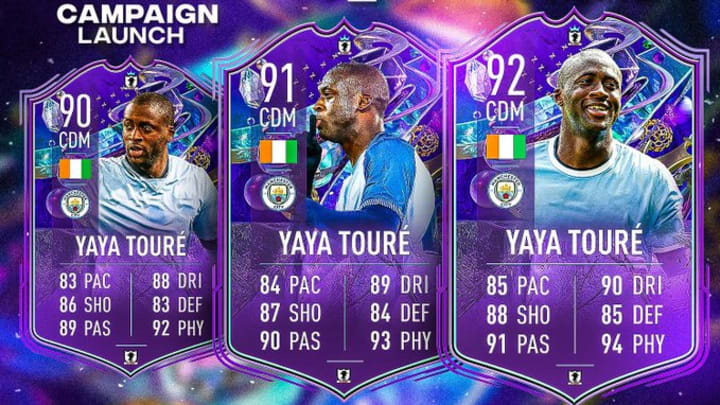 CriminalFIFA, FutSheriff on Twitter
FIFA 23 FUT Fantasy Heroes have been leaked by reputable community source FutSheriff.
FUT Fantasy is likely to return in FIFA 23 after first being introduced in FIFA 22 Ultimate Team. FUT Fantasy is similar to the What If promotion from FIFA 21 where players receive upgrades depending on their clubs' real life performances. As well, according to FutSheriff, FUT Fantasy will include the second set of Campaign Heroes following the World Cup Update in November.
FIFA 23 FUT Fantasy Heroes Leaked
Heroes, "are coming in the promo and will be able to receive upgrades based on the performance of their former club," according to FutSheriff. Yaya Toure is pictured in the leak, but FutSheriff later mentioned that he's a prediction, not a leak.
Yaya Toure, if included, will likely be assigned to Manchester City considering his tenure at the club. But, it will be interesting to see how EA Sports assigns Heroes to clubs for the promotion. Especially considering certain World Cup Heroes had their league assignments changed when they received upgraded items.
FIFA 23 FUT Fantasy's release date hasn't been announced yet, but expect it to be the next major promotion following Showdown Series.