FIFA
FIFA 23 FUT Moments Revealed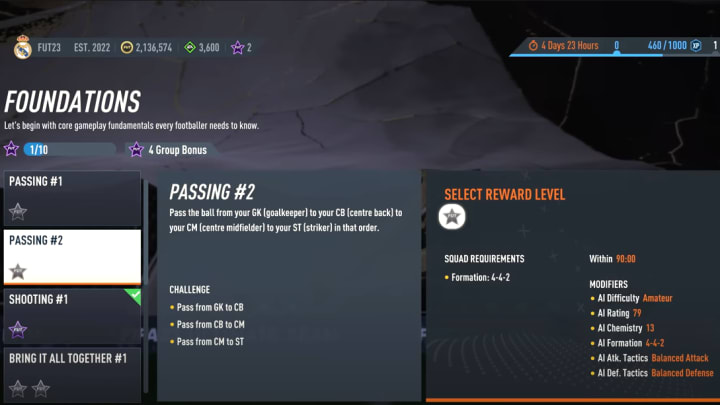 Photo by EA Sports
FIFA 23 FUT Moments were revealed as a new game mode system in the Ultimate Team reveal.
EA Sports kicked off the FIFA 23 Ultimate Team Deep Dive with the new FUT Moments mode. "It's going to give players a new way to play, a new way to earn rewards, and it's totally different than anything we've done before," Azlan Mustapha, a FUT 23 producer, said in the trailer.
Think MLB The Show Diamond Dynasty Moments, but now in FUT. These FUT Moments drop players into specific scenarios and require them to complete a certain in-game objective. These Moments are single player only.
FIFA 23 FUT Moments Revealed
FUT Moments will include a variety of scenarios and reward players with a new currency: FUT Stars. Stars are a new currency that players can exchange in a new gallery for rewards. Moments will be season-based, but they will also be available at the start of the game.
FUT Moments offer a new game mode for players who might have time constraints during the week. A common complaint has been that there's too much impotence put on dedicated hours to grinding FUT. Moments will allow players to hop on for shorter periods of time while making progress with their squads.
FIFA 23 launches worldwide on available platforms Sept. 30.