FIFA
FIFA 23 Icon Moments Removed, Campaign Icons Added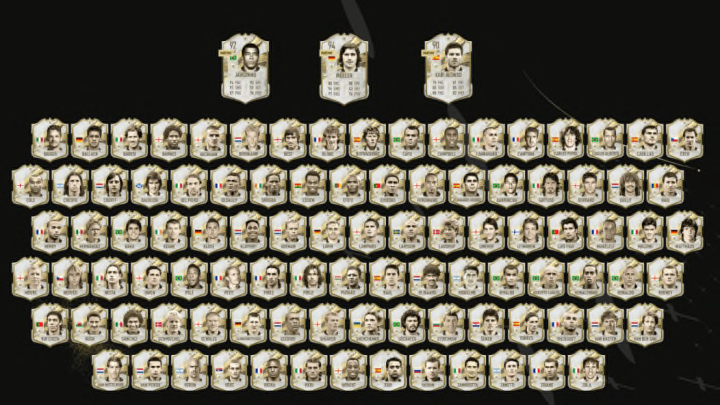 EA Sports
EA Sports announced Icon Moments were removed from FIFA 23 Ultimate Team in a Pitch Notes update.
Icon Moments were first introduced in FIFA 19 as a new version of FUT Icons. These items were the highest rated version and highlighted a special moment in a player's career. EA Sports has removed Icon Moments from FIFA 23 in exchange for a new card type, Campaign Icons. The new card type will feature similarly to how upgraded FUT Heroes did in FIFA 22.
FIFA 23 Icon Moments Removed, Campaign Icons Added
"In FUT 22 we tried to bridge this gap by making changes to the way we represented Icon Moments in-game through increased OVRs and Player Attributes, but ultimately this didn't address the root of the issue, that over the course of the year the greatest players of all time don't feel like the greatest players in FUT. As we've been making changes to Icons, we've also seen the positive response to the way that Heroes have featured as part of campaigns. It felt like a natural evolution to introduce Campaign Icons," EA Sports said in the Pitch Notes.
"Through smaller, more frequent Campaign Icon releases as part of our campaigns, our hope is that ICONs will feel in-line with campaign content as we go deeper into the FUT 23 cycle, helping maintain their legendary status."
The first set of Campaign Icons will be FIFA World Cup Icons. EA Sports will have more information as it gets closer to the World cup.