FIFA
FIFA 23 Jumbo Ultimate Pack Leaked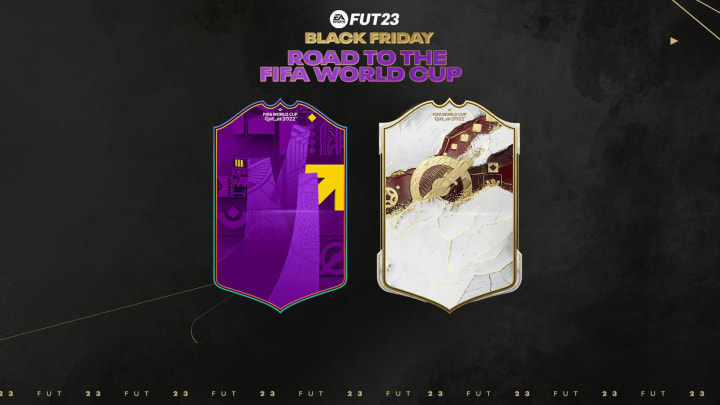 EA Sports
FIFA 23 Jumbo Ultimate Pack has been added to the Ultimate Team database, according to Fut_Scoreboard on Twitter.
Black Friday is a big promotion every FIFA Ultimate Team cycle. The promotion traditionally marks the release of multiple promotions including Best of TOTW, a new special card type, lightning rounds and much more. Lightning rounds traditionally get the most attention because it's the first time players can truly make the most of their FIFA Points. EA Sports as well usually adds new packs to the game each year for players to engage with.
Fut_Scoreboard, who has previously and correctly revealed information ahead of release in FUT, has detailed multiple new packs coming during Black Friday. One of which is the Jumbo Ultimate Pack.
FIFA 23 Jumbo Ultimate Pack: New Pack Added to Database
According to Fut_Scoreboard, the Jumbo Ultimate Pack contains the following:
40 Rare Gold Players
10 FIFA World Cup Player Picks
All Items Are Untradeable
The Jumbo Ultimate Pack is a nice upgrade on the standard Ultimate Pack, but all items being untradeable is a disappointment. It's also not unexpected because EA Sports has periodically made special promotional packs untradeable.
The Jumbo Ultimate Pack includes 10 more players than the standard Ultimate Pack which includes 10 more players than the Jumbo Rare Players Pack. As such, here's how much we expect the Jumbo Ultimate Pack to cost:
Jumbo Rare Players Pack - 100,000 Coins or 2,000 FIFA Points
Ultimate Pack - 125,000 Coins or 2,500 FIFA Points
Jumbo Ultimate Pack - 150,000 Coins or 3,000 FIFA Points
It remains to be seen exactly when this pack will arrive, but it's likely during the FIFA 23 Black Friday promotion. As well, it's unknown if this will be a one-time purchase or a special lightning round.
Fut_Scoreboard also revealed a Black Friday 10 Coin Pack and a Black Friday Centurion Pack have been added to the database.
FIFA 23 Black Friday: Road to the FIFA World Cuparrives Nov. 25 at 1 p.m. ET as the next promotion during the World Cup update.