FIFA 23 MLS TOTS Upgrade SBC: How to Complete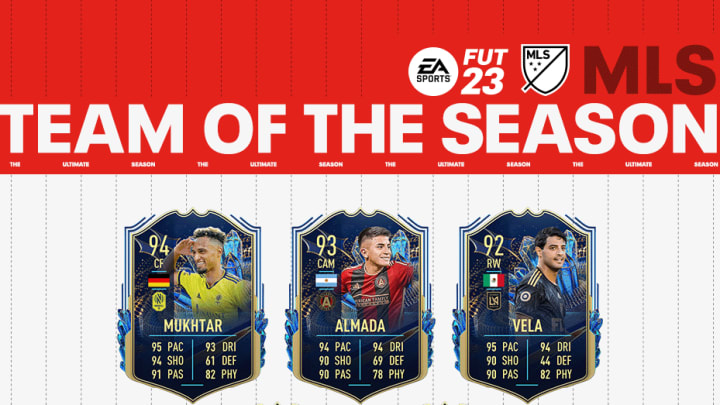 EA Sports
FIFA 23 MLS TOTS Upgrade SBC is now live giving fans a chance to pack one of the best players from the latest minor league squad during Team of the Season.
The Major League Soccer Team of the Season is currently available in packs alongside the LaLiga Team of the Season squad. The MLS is notoriously one of the hardest leagues to link in FIFA Ultimate Team, though in FUT 23 there are plenty of players to help get some of these items on full chemistry. As well, there are a lot of fan favorites including Carlos Vela and Hany Mukhtar.
FIFA 23 MLS TOTS Upgrade SBC: How to Complete
Here's how to complete the FIFA 23 MLS TOTS Upgrade SBC:
One Segment
84 Rated Players or Higher: Min. 2
Squad Rating: 83
No Chemistry Requirement
Players in the Squad: 11
REWARD: MLS TOTS Player Pack (Untradeable)
The SBC reward is a pack containing one player from the MLS TOTS squad. As mentioned, this is a great chance to pack either Mukhtar or Vela, but most likely any player pulled from this pack will be used as fodder for most in a future SBC. Especially considering major league TOTS upgrade SBCs have required two segments so far. This SBC is very well priced and should be craftable easily for most players.
Unless you get a player you really want to use in a FUT squad, hope for the highest rating for a future SBC.