FIFA 23 New FUT Heroes Leaked: Marchisio, Yaya Touré and More Revealed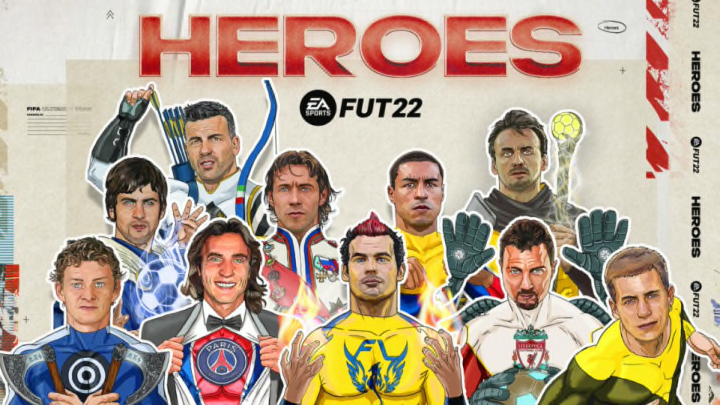 New FUT Heroes have been leaked ahead of FIFA 23 / Photo Courtesy of EA Sports
FIFA 23 is set to release later this year, and each year, new players are added to the game. Typically, new Icons are added to each FIFA installment, however, this year we'll also be getting new FUT Heroes as well.
FUT Heroes were added to FIFA for the first time in FIFA 21, offering new ways to build squads with league-specific, Icon-linking players, such as Di Natale of the Serie A and Joe Cole from the Premier League. Now, new Heroes are rumored to be coming to FIFA 23, and some have already been leaked by notable FIFA leaker FutSheriff. Here are all of the cards leaked so far.
FIFA 23 New FUT Heroes Leaked
Diego Simeone
Yaya Touré
Peter Crouch
Paolo Futre
Marchisio
Lucio
Marquez
Dirk Kuyt
Capdevila
These new FUT Heroes will likely be added on top of the existing FUT Heroes from FIFA 22 in the next game, adding more variety to the available players. The list is not final, and can change ahead of the release of FIFA 23. Ratings for these cards are also unknown, but looking back at their cards of old, players like Yaya Touré and Marchisio will likely be insane players at their position.