FIFA
FIFA 23 Ones to Watch Predictions: Players to Know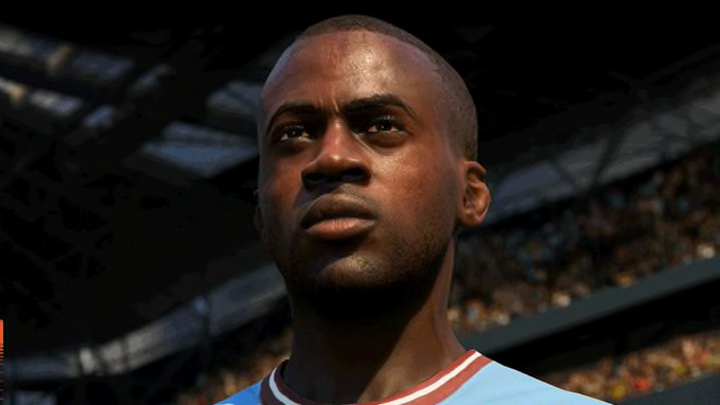 Photo by EA Sports
FIFA 23 Ones to Watch predictions are in full swing ahead of the FIFA Ultimate Team reveal set for Aug. 11.
Ones to Watch is traditionally the first promotion of each FUT cycle. The event celebrates players who have transferred clubs over the summer with special live items that are eligible for upgrades for the entire game cycle. These items upgrade whenever said player receives a performance based upgrade item (Team of the Week, Domestic Man of the Match). Additionally, EA Sports included a special upgrade mechanic for players if their team won a certain number of domestic league matches in a row.
This summer transfer window has been hectic and there's still time left before it closes for some big moves across the world. Still, fans should have a good idea of who will receive a Ones to Watch item at the start of FUT 23.
FIFA 23 Ones to Watch Predictions: Players to Know
Here are our picks for players to expect in FIFA 23 Ones to Watch:
Erling Haaland - ST / Manchester City
West Ham United v Manchester City - Premier League / James Gill - Danehouse/GettyImages
Haaland's move to Premier League champions Manchester City was the highest profile move of the window. He's already off the mark as well scoring two goals on his debut in City's opener against West Ham United. Haaland should be the marquee item in Ones to Watch.
Robert Lewandowski - ST / FC Barcelona
FC Barcelona v Pumas UNAM - Joan Gamper Trophy / Quality Sport Images/GettyImages
Bundesliga didn't just lose Haaland, but also superstar striker Robert Lewandowski who moved from Bayern Munich to Barcelona. Lewandowski should receive one, but fans might have some worries about his inclusion. EA Sports has always been notoriously stingy when it comes to high rated items getting TOTW cards. Lewandowski less so than say Cristiano Ronaldo, Neymar Jr., Kylian Mbappe and Lionel Messi, but that might change if he gets a live item so early on in the year.
Gabriel Jesus - ST / Arsenal
Crystal Palace v Arsenal FC - Premier League / Marc Atkins/GettyImages
Arsenal needed a striker to fill in for the departed Alexandre Lacazette. The North London club targeted Premier League winner Gabriel Jesus and brought him in to lead a line alongside Bukayo Saka and Gabriel Martinelli. Jesus' FUT Versus cards were very popular in FIFA 22, and the possibility of a higher rated Jesus card at some point if he performs for the Gunners intrigue the player base.
Lisandro Martinez - CB / Manchester United
Manchester United v Brighton & Hove Albion - Premier League / Michael Regan/GettyImages
Manchester United has a new defender at the back in Lisandro Martinez following the same path as new manager Erik Ten Hag coming over from AFC Ajax. Martinez should be one of multiple Premier League defenders who get a Ones to Watch card. If he does, he'll be the second United defender to get one following Raphael Varane.
Ryan Gravenberch - CM / Bayern Munich
Eintracht Frankfurt v FC Bayern München - Bundesliga / Matthias Hangst/GettyImages
Ryan Gravenberch also left Ajax this summer in favor of Bundesliga giant Bayern Munich. Gravenberch is one of the brightest midfield prospects alongside Eduardo Camavinga and another player who might just make the list down below. In fact, this isn't the only Bayern incoming that should get a Ones to Watch card.
Sadio Mane - ST / Bayern Munich
Eintracht Frankfurt v FC Bayern München - Bundesliga / Christian Kaspar-Bartke/GettyImages
Bayern Munich added some serious firepower by signing Sadio Mane away from Liverpool. Mane has been a left winger in past FIFA titles, but so far manager Julian Nagelsmann has deployed him as a solo striker or next to Serge Gnabry. Mane fills the void left by Lewandowski and historically is a more popular player in FUT. If he gets a striker card this year, he'll be the go-to option in the Bundesliga with electric pace, dribbling and shooting.
Aurelien Tchouameni - CM / Real Madrid
Real Madrid Training Session / Kevork Djansezian/GettyImages
Remember that other midfield prospect mentioned above? Well, he's now at Real Madrid. Tchouameni exploded onto the scene last year with AS Monaco and was a fan-favorite CDM in FUT squads. He is more than deserving of a Ones to Watch card and fans hope he follows in the footsteps of Camavinga who got a card last year.
Kalidou Koulibaly - CB / Chelsea
Everton FC v Chelsea FC - Premier League / Chris Brunskill/Fantasista/GettyImages
Chelsea made some big money signings and all should be favorites to get Ones to Watch items. First off is Kalidou Koulibaly who moved from Napoli to the London club. FIFA fans know how popular Koulibaly has been in Serie A squads, and hope that he goes on to perform at a high level for Chelsea. He should be a premier defender in the promotion alongside Martinez and others.
Raheem Sterling - Forward / Chelsea
Everton FC v Chelsea FC - Premier League / Chris Brunskill/Fantasista/GettyImages
Chelsea's first big move of the window was signing Manchester City forward Raheem Sterling. We've listed him for now as a forward because it's a bit ambiguous where his base gold card will be positioned. He's played up front for Chelsea in the start to his tenure considering the departure of Timo Werner. Kai Havertz has also played as a center forward for Thomas Tuchel, but Sterling has historically been a left or right winger. EA Sports might opt to leave him on the wings, but perhaps he'll be a centrally-based player if Chelsea don't bring in another striker and makes that position his own leading up to FIFA 23's release.
Marc Cucurella - LWB / Chelsea
Everton FC v Chelsea FC - Premier League / Catherine Ivill/GettyImages
Chelsea's latest signing, Marc Cucurella, makes the list as well all things considered. He became a player to watch for Graham Potter's Brighton Hove & Albion last season and was expected to join Manchester City. Chelsea beat the reigning champions to the punch and added a force alongside Ben Chilwell.
There are more players to consider and we'll build a more succinct list once the summer transfer window closes. If a player hasn't been mentioned, it's not to say they won't be included. FIFA 22's Ones to Watch event was the largest of its kind considering how many moves were made last summer. Expect something similar considering how this window has played out.
FIFA 23 launches Sept. 30. Tune into the Ultimate Team reveal tomorrow, Aug. 11.