FIFA
FIFA 23 Pre-Season Delayed "Due to Unforeseen Issues"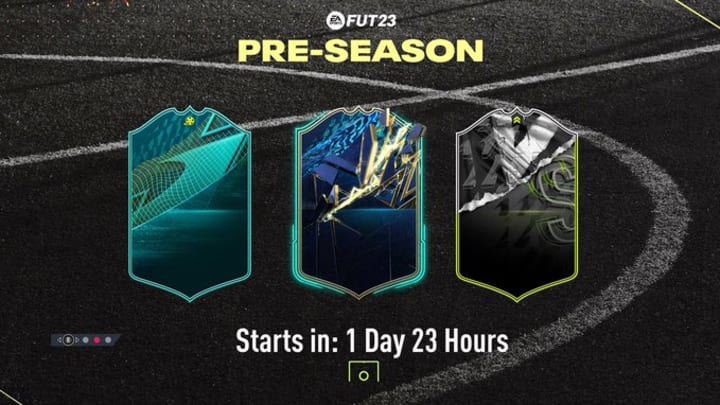 Photo by EA Sports
The FIFA 23 Pre-Season promotion was delayed by EA Sports moments before it was supposed to go live on Aug. 19.
"Due to unforeseen issues, we have had to delay the launch of the Pre-Season Campaign. This thread will be updated when more information is available," EA Sports said in a tweet on the EA FIFA Direct account. A FIFA 22 loading screen went live Wednesday, Aug. 17 detailing some hints for what's to come in the Pre-Season promotion.
Now, fans will have to wait an unknown amount of time until the Pre-Season promotion goes live.
FIFA 23 Pre-Season Delayed "Due to Unforeseen Issues"
Fans were rightly upset at the announcement as FIFA 22 has been marred with technical issues all year long. Promotions have been delayed, SBCs and objectives haven't been released on time, cards were released with the wrong statistics and more.
FIFA 23 Pre-Season, once it goes live, is likely to include items like special packs and customization items to take with you into the next FIFA title. Fans will have to just wait patiently for the promotion to go live.
In the meantime, a new Showdown SBC is available for the upcoming Manchester United and Liverpool match. There are special versions of Darwin Nunez and Christian Eriksen available in the SBC section now.