FIFA
FIFA 23 Pre-Season Revealed, Release Date Announced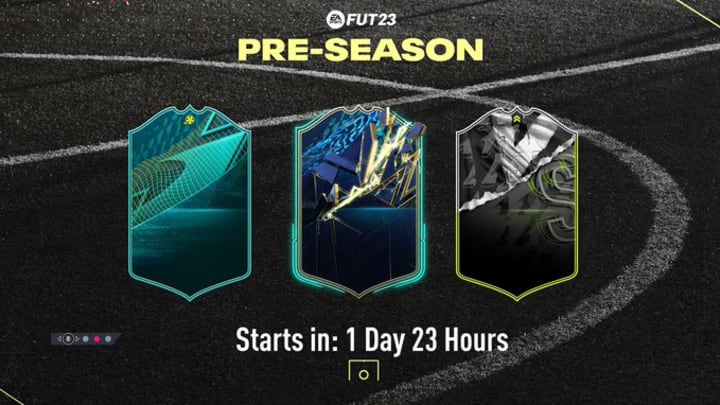 Photo by EA Sports
FIFA 23 Pre-Season and a release date were revealed Aug. 17 as the next and likely final promotion of FIFA 22 Ultimate Team.
Pre-Season is an annual FIFA Ultimate Team promotion in which EA Sports releases special in-game objectives and SBCs to earn rewards for the upcoming FIFA title. EA Sports also dropped hints of what to expect for the promotion, though there are some questions regarding what exactly to expect.
FIFA 23 Pre-Season Revealed, Release Date Announced
The in-game loading screen featured card design images for Player Moments, Team of the Season and Showdown Plus items.
Perhaps this is another 'Best of' batch coming during Pre-Season, but that's unlikely considering Player Moments and Showdown cards were available as limited SBCs. It's possible certain SBCs are re-released during the promotion.
Fans mostly care about what kind of rewards and objectives will be available during the promotion. EA Sports has included certain packs, kits and more in previous Pre-Season events, but kits aren't a favorable reward. Neither are loan packs for FIFA 23. Fans want meaningful rewards that will give them a head start in the new game cycle.
FIFA 23 Pre-Season kicks off Aug. 19 at 1 p.m. ET.