FIFA 23 Team of the Week Upgrade Path Update Detailed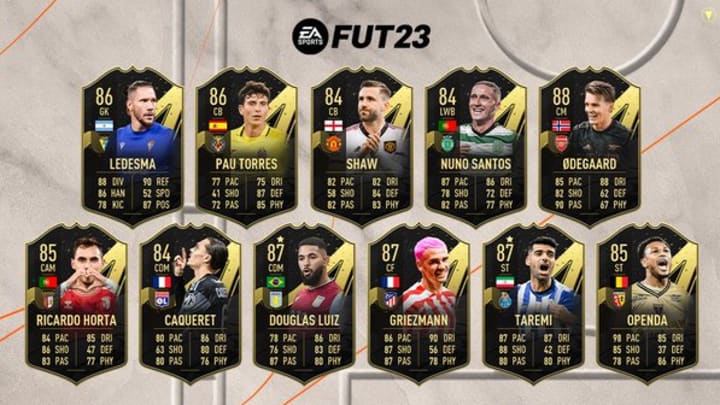 EA Sports
FIFA 23 Team of the Week upgrade path has been updated with the Jan. 4 return of the weekly promotion.
Team of the Week 10 is the first TOTW squad available in packs post-World Cup update. Players can now once again pack in-form items each week and secure special red items through FUT Champions Player Picks. The promotion has been often criticized as outdated and uninteresting because EA Sports traditionally sticks to a rigid upgrade system throughout a FUT cycle. TOTW often falls behind the power curve quickly because players usually receive special items during promotions that are flat out better than their in-form items.
It seems the developer has listened to community feedback because TOTW is changing for the rest of FIFA 23.
FIFA 23 Team of the Week Upgrade Path Update Detailed
"With the return of TOTW, the In-Form Progression Path has been refreshed with larger upgrade sizes across various OVR ranges. Additionaly, there will now be two Featured TOTW Items per release," EA Sports said in the TOTW 10 announcement.
This is a major win for FIFA Ultimate Team fans. Take Martin Odegaard's new TOTW item in the latest release. His previous TOTW item was 86 rated while his new item is 88 overall. In the past, 86 rated items would only upgrade one point overall. The refreshed progression path isn't fully detailed yet, but perhaps Odegaard's next TOTW item is 90 overall. That would keep fans excited every Wednesday and the subsequent FUT Champions event becuase there are better items to pack.
FIFA 23 Team of the Week 10 is now available in packs. The squad expires on Wednesday, Jan. 11 when a new Team of the Week will be released.