FIFA 23 Year in Review Player Pick SBC: How to Complete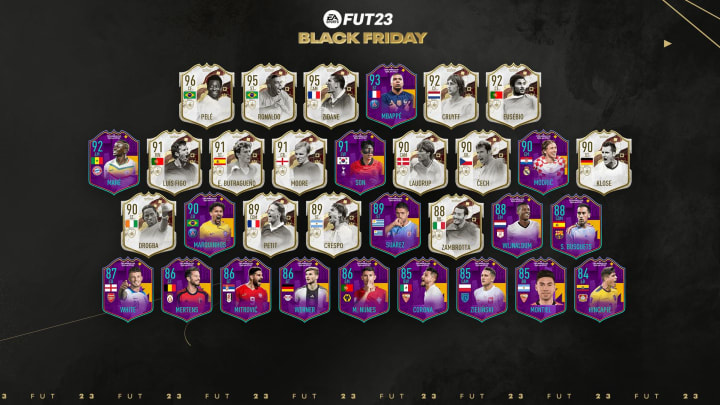 EA Sports
FIFA 23 Year in Review Player Pick went live Nov. 28 as a new limited-repeatable SBC for players to complete during the Black Friday: Road to the FIFA World Cup promotion.
Year in Review Player Picks are frequent SBC releases in FIFA Ultimate Team letting players who might've missed out on an SBC or objective pack that card. Though, this particular SBC is likely aimed at players who are starting the game at this point in the year after Black Friday. Players who have been playing since retail release might end up skipping this SBC considering the player pool isn't that enticing.
FIFA 23 Year in Review Player Pick SBC: How to Complete
Here's how to complete the FIFA 23 Year in Review Player Pick during Black Friday:
86 Rated Players or Higher: Min. 2
Squad Rating: 84
No Chemistry Requirement
Players in the Squad: 11
Not too expensive of an SBC, but one that might not be worth completing. The SBC contains players who were released as SBCs or objectives in October excluding Icons. Here are some of the players you can pack in this SBC that would be worth it:
Player of the Month Federico Valverde
Rulebreakers David Alaba
Flashback Thiago Silva
Road to the Knockouts Ismael Bennacer
Road to the Knockouts Dejan Kulusevski
Ones to Watch Raheem Sterling
But, there are multiple Squad Foundations players from Objectives that could make up the Player Pick. It is only a two item Player Pick so keep all factors in mind when submitting the fodder. The SBC expires in three days time, and is repeatable in two days when it refreshes.